The General Secretary of the People's Progressive Party, Bharrat Jagdeo, is not buying the President's story that the move to the Court by one of his party's candidates is an independent move.
A Court hearing is set for Friday on the injunction being sought to block a national recount of votes and CARICOM's involvement in the process. An interim injunction has already put the recount on hold, forcing CARICOM to withdraw its high-level team.
At his press conference today, the PPP General Secretary said while the President has stated that he is disappointed by the withdrawal of the CARICOM team, he cannot distance himself from the Court action by one of his own candidates.
"Clearly Granger cannot distance himself from this. He is now powerless. I believe that Granger tacitly approve this whole process to show that he is very different and that it's the others, the hardliners who are pushing this position", Mr. Jagdeo said.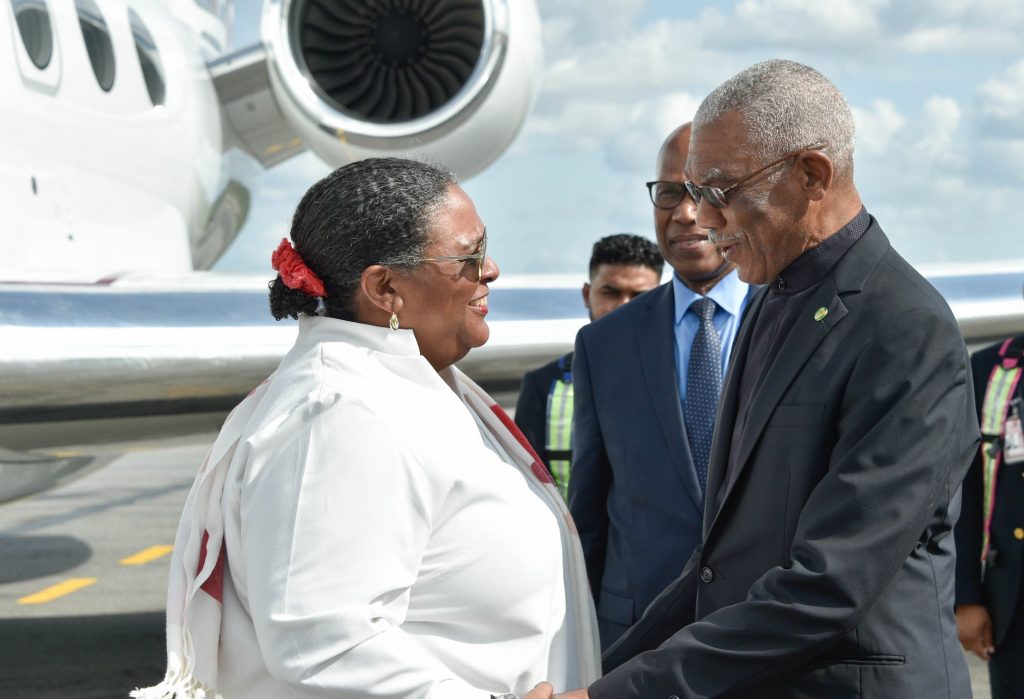 Jagdeo said the issue could easily go away if the President proclaims publicly that he will not allow himself to be sworn in until there is a recount or until credible results are provided.
It was President Granger who initiated the CARICOM recount initiative and agreement with Opposition Leader Bharrat Jagdeo.
A CARICOM high-level team was hurriedly put together and dispatched to Guyana but they never got any work done since there were several delays as GECOM sought legal advice about the process and an eventual withdrawal by the team once the Court matter was filed.