As the injunction case on the recount of votes for the elections continued today before Justice Franklin Holder, the matter of the Court's jurisdiction to hear the matter took centre stage.
 Attorney Douglas Mendez who is representing PPP General Secretary Bharrat Jagdeo, joined the hearing via Skype and questioned whether the Court has the jurisdiction to even hear the matter regarding the injunction to block a recount.
Mr Mendez believes the Court hearing the matter might be a violation of the Representation of the People Act. 
Attorney Anil Nandlall who is also representing the interests of the PPP General Secretary explained that their position about jurisdiction is as a result of the applicant in the matter questioning the Court's jurisdiction to demand Statements of Poll from the Guyana Elections Commission.
"They raised the Jurisdictional issue about whether the court can order the SOP, and then we countered with a jurisdictional issue and we said look, the Court at some point in time perhaps after the discovery hearing in concluding, will have to address its mind to whether it could entertain the Ulita Moore matter because that matter raises questions about a decision made by the Elections Commission", Nandlall said.
But Attorney Mayo Robertson who is representing the applicant in the matter said if his client felt that the Court did not hold jurisdiction, the matter would not have been brought up.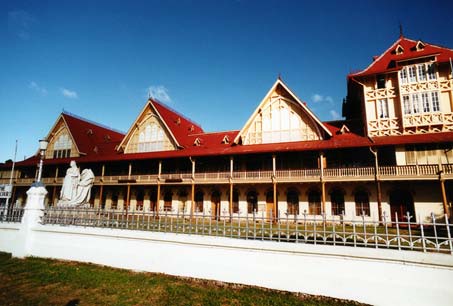 "We firmly believe that this Court has jurisdiction that's why we brought the action here in the first place" Robertson noted.
On the other hand, the Attorney for the Chief Elections Officer complained that time has been wasted in Court since the issues that have now been brought up, could have been addressed in the early stages of the hearing.
Senior Counsel Neil Boston said "if the Court does not have jurisdiction to hear Ulita Moore's application, then why are we dealing with this issue of discovery, it would be a waste of time. If I come after the jurisdiction issue is completed and I find that I did not have jurisdiction you would have wasted all the time, on this discovery".
With the new developments in the matter, Justice Holder has made a decision to deal with the jurisdictional matter and then move on to decide on whether or not the SOPs should be presented to the Court.
The Attorneys will now be expected to present submissions addressing the issue of jurisdiction.