The Full Court consisting of Chief Justice (ag) Roxanne George and Justice Naresh Harnanan has put a hold on the ongoing voter recount matter that is before Justice Franklin Holder.
The pause is coming as the Full Court considers a request by the People's Progressive Party to grant a stay to allow for an appeal to move forward about the matter of the jurisdiction of the Court.
Last week, Justice Franklin Holder ruled that the Court has jurisdiction to hear the recount matter, setting this afternoon for the commencement of the hearing.
The decision by the Full Court this midday will now delay the matter before Justice Holder. The Full Court is to hand down its decision tomorrow on whether it will stay the proceedings before Justice Holder completely.
PPP Attorney Anil Nandlall explained that they will all now have to wait and see whether the Full Court "accepts our appeal and takes the matter away from Holder because that is what the essence of the appeal is".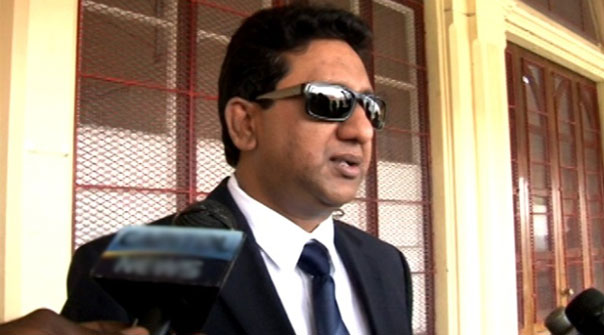 He further stated that he remains of the view that Justice Holder and the High Court cannot hear the vote recount matter because the High Court does not have jurisdiction to enter an inquiry into a decision of the Guyana Elections Commission.
Today marks four weeks since Guyanese voted in the General and Regional Elections. There has been no final declaration of the results.
President David Granger had initiated a recount of all the votes through a CARICOM agreement with the Opposition Leader, but that recount never got underway as it was challenged by Ulita Moore who was a candidate for the APNU+AFC.
She is contending that the recount of the votes under any agreement by the President and Opposition Leader would be unlawful.
The move to the Court by Ms. Moore has effectively blocked the recount and any other move by the Elections Commission. The Commission has said it will be guided by the decisions of the Court. The Chairman of GECOM Justice Claudette Singh in a sworn affidavit has said a recount could be done.