Opposition Leader Bharrat Jagdeo said he is pleased and happy with the President's decision to appoint Justice Claudette Singh as the new Chair of the Guyana Elections Commission.
At a late-afternoon press conference, Mr. Jagdeo said the decision is one that enjoys his support and it was a consensual decision.
"We are very very happy with this development. The process was consensual. The names on the list enjoyed my confidence and enjoy the confidence of the President. They were found not unacceptable to him and therefore he chose from a list of six names", Mr. Jagdeo said.
The Opposition Leader noted that now that the GECOM Chairperson has been appointed it is time to move the process forward, pointing out that "there was no question of a unilateral appointment being done here and that is a great development for Guyana"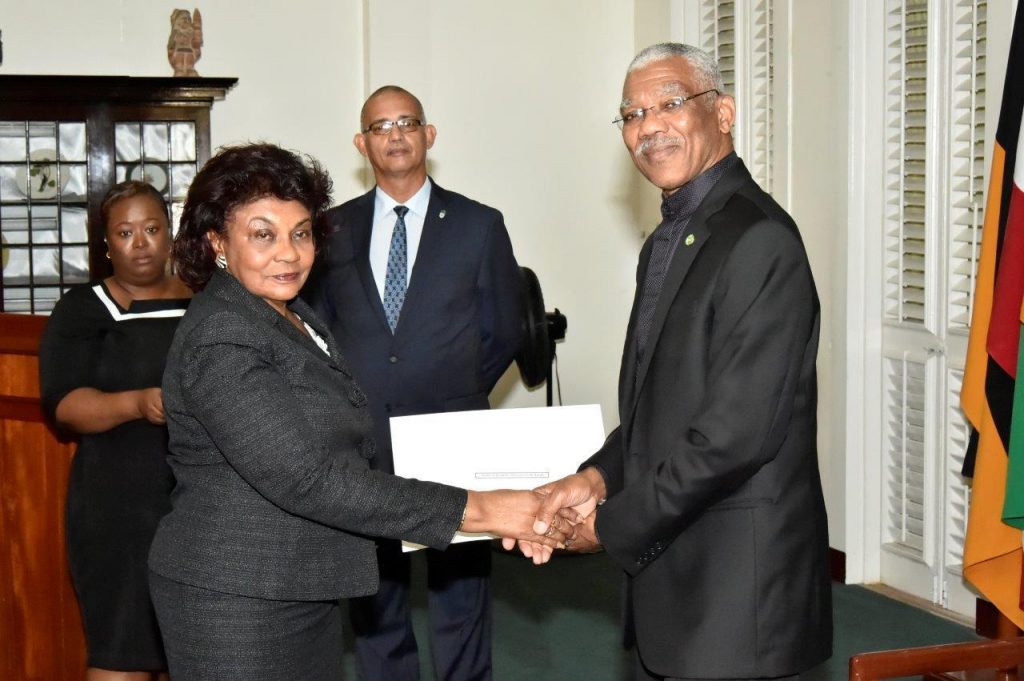 Mr. Jagdeo said the two sides believe that Justice Singh will deliver fair elections. The new GECOM Chairperson is likely to be sworn in within days as the country faces early elections.
The other five names that were on Mr. Jagdeo's nomination list were retired Judges B.S Roy and William Ramlall, Attorneys Kashir Khan and Ronald Burch-Smith and Conflict Resolution Consultant Lawrence Latchmansingh.