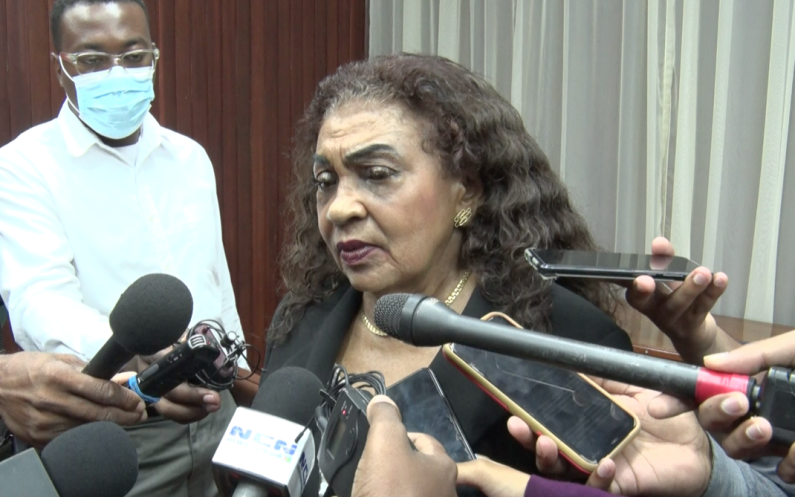 The Guyana Elections Commission is looking at a timeline of late November or early December to host local government elections.
Local government elections were last held in 2018.
Chairperson of GECOM, retired Justice Claudette Singh explained today that with the Commission set to begin a claims and objections period soon, the process will continue for the hosting of local government elections.
On the concerns that the current electoral list is bloated, the GECOM Chair said persons with concerns should take advantage of the Claims and Objections period to file their claims and objections against persons on the list.
"I am saying that everyone on the list, the people were there, they weren't bloated, they were legally there but if the list is bloated, well we are moving now to claims and objections and so now people will have a chance to object to who is not suppose to be there", she said.
The GECOM Chair also dismissed claims that she has been biased in many of her rulings as Chairperson of the Guyana Elections Commission. She reminded that she is a former Judge and that she has been sticking to the rule of law.
"Anything I do, I do in accordance with the law and I try as a former Judge to always uphold the rule of law. But there will be criticisms and if you sit on the bench and you make an adverse decision, the party that loses would say you are biased and you take a bribe and whatever…and there is always a way you can criticize a decision and that's up to them", Singh told reporters.
The Opposition APNU+AFC has been calling on the GECOM Chairperson to step down from the position, pointing to a number of decisions made at the level of the Commission that went against the Opposition's beliefs and position.
The GECOM Chair said whenever the time comes for her to leave the Commission, she will.