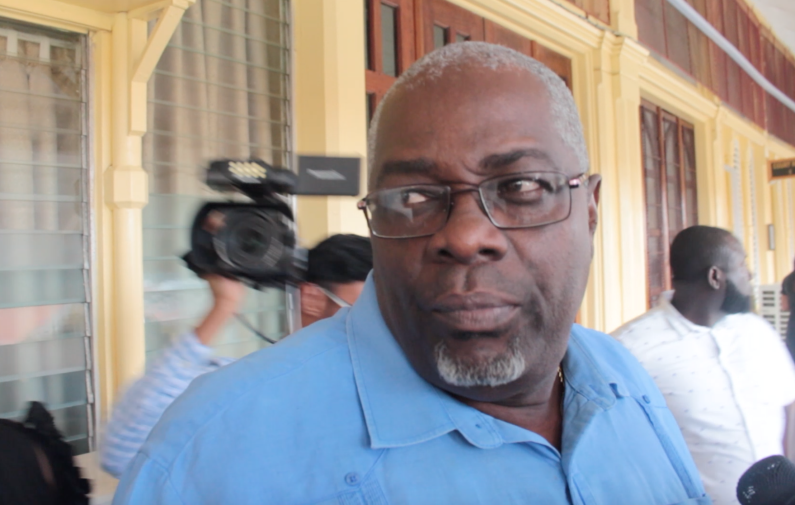 Chief Elections Officer, Keith Lowenfield, has announced that the Guyana Elections Commission has increased the number of staff members in the field conducting house-to-house regulation.
Speaking to reporters this morning at the High Court, Mr. Lowenfield said the process has been progressing with satisfaction.
"We have many more teams on the frontend and people are coming out to register…We have increased the number of enumerators at the front end so that we can move the process", Lowenfield stated.
He said questions about whether GECOM can use the old list for new elections should be directed at whoever becomes the new Chairman of the Elections Commission and the Commissioners.
"The list as of 30th April, if the claims and objections exercise were to be used, then that will form the basis of a preliminary list for a claims and objections exercise to be held", he added.
Mr. Lowenfield shied away from other questions on the voter's list and its size. He said he has never use the word "bloated" to describe the list.
President David Granger in a recent statement said there may be as many as 200,000 people on the recently expired voter's list, who should not be there.
The GECOM CEO said he has never engaged the President in a numbers game.
The Guyana Elections Commission has stated that in its first two days of house-to-house registration, over 20,000 persons got registered. An effort in the Court by Attorney Christopher Ram to stop the process was dismissed this morning.