Opposition Leader Joe Harmon said the APNU+AFC Coalition is outraged that the National Assembly and its committees have not been meeting since the passage of the National Budget.
During his weekly press conference this afternoon, Mr. Harmon accused the Government of stifling the work of the Assembly by not putting forward any business for a sitting. He said the Parliamentary committees have also not been meeting.
He said "the fact that they are not providing information on which the National Assembly can be called and this is concern to all of us. And in our view, this is an attack on democracy and it is an attack on democracy is intensifying daily. We are outraged by the fact that these committees are not meeting and the National Assembly is not meeting. We have written to the Clerk and we have spoken to him and the feedback we got from the Clerk is that the Government has no items for the agenda and so we have no date for the National Assembly to meet".
The Opposition Leader said the APNU+AFC has already submitted a number of motions and other items for the Parliamentary agenda and it is therefore ready to meet.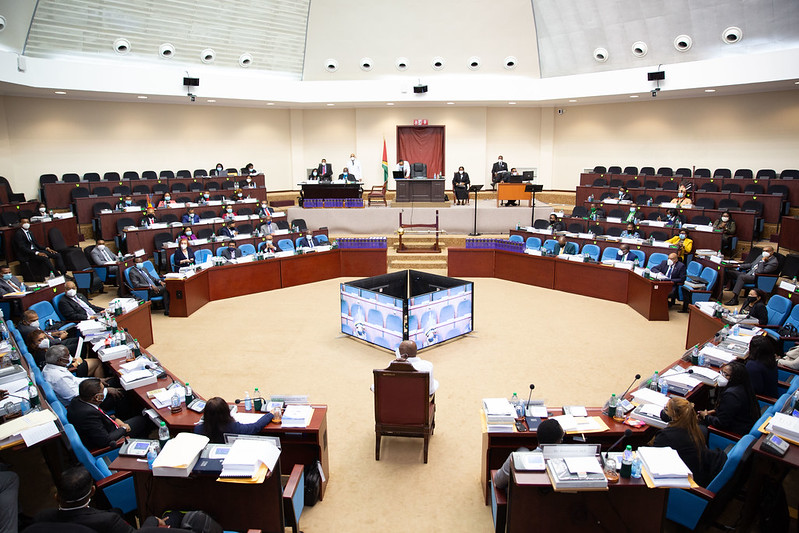 "We will press in the National Assembly. We will press the Clerk and we will press the Speaker to ensure we have a sitting of the National Assembly", Harmon said.
The Opposition Leader said he has written to the International Parliamentary Association and other Parliamentary associations on the situation in Guyana.
He noted that the Parliamentary Management Committee is the only one that had a recent meeting, which mostly dealt with procedural issues.
Harmon said the Opposition is eager for the Public Accounts Committee to get back to its work that dates back to 2016. He said the Government has been making lots of statement about when the APNU+AFC was in Government and it would be good now for the Committees to begin their work so that the Ministers and the officials in the Ministries could provide answers and clarifications.