With one of his key projects running behind schedule, President Irfaan Ali, this afternoon warned the contractors attached to the Eccles to Diamond road project that the Government will not be tolerating any further delays.
In a site visit this afternoon at the back of the Diamond community, where work on the four-lane roadway has been picking up pace, the President said with the good weather now, the contractors should not be making any excuses. He pointed out that other parts of the project should have already been completed in keeping with the timeline. With the delays, the President said further delays will not be accepted.
"Our intention was to have by the end of August, this highway completed. We are not tolerating any excuse for not completing the work. Both the engineers and the contractors will be held accountable. I am making this very very clear. I am looking for lights, we have excellent weather conditions right now and I said this before, we have to make use of better weather opportunity days", the President said.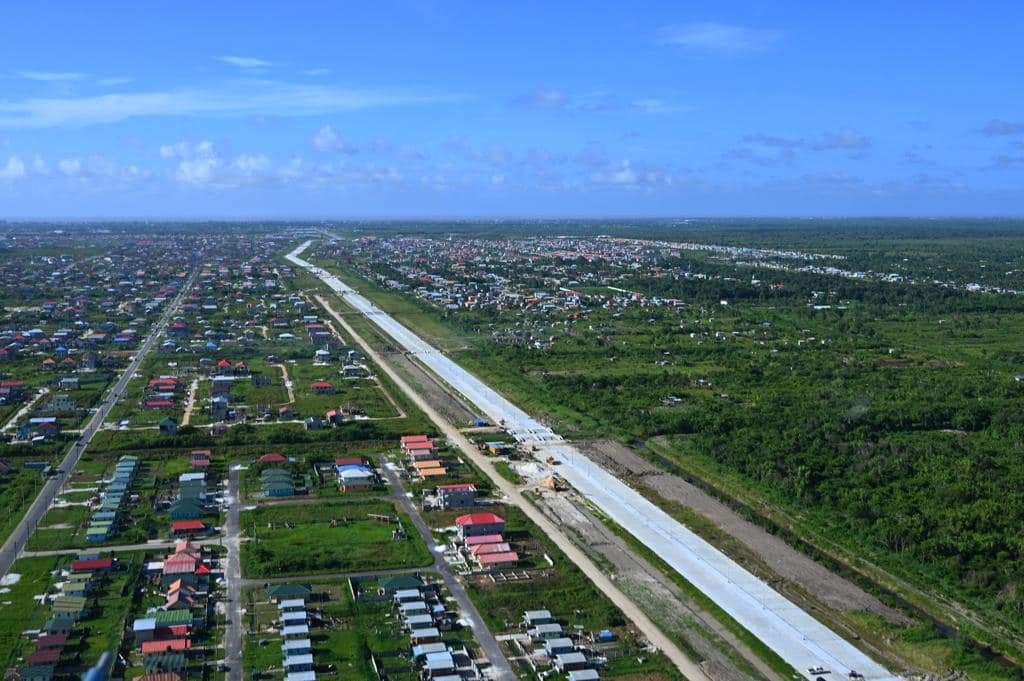 The highway project is a major project, linking the East Coast at Ogle to the East Bank at Diamond, and eventually stretching further along the East Bank of Demerara.
The work was undertaken by a number of local contractors with local engineers also overlooking their work. When completed, the new highway is expected to greatly ease the traffic situation along the East Coast and East Bank of Demerara. The President said the local contractors have been able to build capacity through the project.
During his on-site visit today, President Ali also called out the contractors and their supervising engineers individually for updates on the project and the need for them to hasten their work on the multi-billion dollar project.