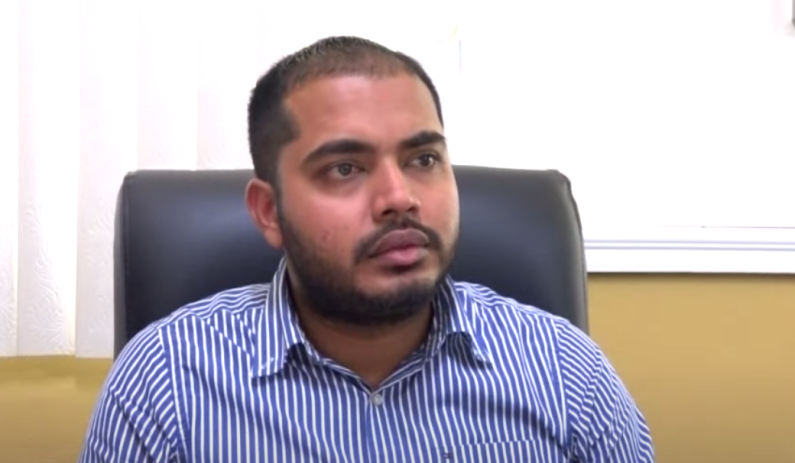 Region Four Chairman Daniel Seeram has disallowed an attempt by the Alliance for Change to move a motion of no-confidence against the Vice Chairman of the Region.
Both Seeram and the Vice-Chairman, Samuel Sandy are from the APNU.
Although the APNU and the AFC sit on the Region 4 Council as a coalition, the AFC wanted Sandy to be removed so that one of its members could be voted in as Vice-Chair in keeping with an agreement between the Leaders of the two parties.
The Regional 4 Chairman was informed of the motion by the Clerk of the Council and Regional Executive Officer Donald Gajraj who wanted to add the motion to the agenda for the next Council meeting.
However, in disallowing the motion, the Regional Chairman after examining it, said it was found to be inadmissible. He said such a motion is out of order, of no material effect, a mockery of the system, a waste of the Council's time, and specifically political.
Mr. Seeram also said such a motion was not catered for in the laws that govern the Regional Democratic Council.
Additionally, the Regional Chairman also reprimanded the REO in his role as Clerk of the Council for his attempt to include the no-confidence motion in the agenda of the Council's meeting without any approval from the Council.
The Regional Chairman told the Clerk of Council that it is clear that he is out of sync with his roles and responsibilities as the Clerk of the Council.
He told the Clerk of the Council that he has no authority to place an item on the Council's agenda, reminding him that his position is a creature of the Council and therefore it is the Council that has to guide him and not the other way around.
In a lengthy Facebook post last week, AFC General Secretary David Patterson explained that the Coalition parties had an agreement that is not being observed in Region 4 and that was the reason behind the motion being filed.
The AFC said the two sides agreed that in the Regions that they won, the APNU would hold the Chairman's position while the AFC will get the vice Chairman's seat.