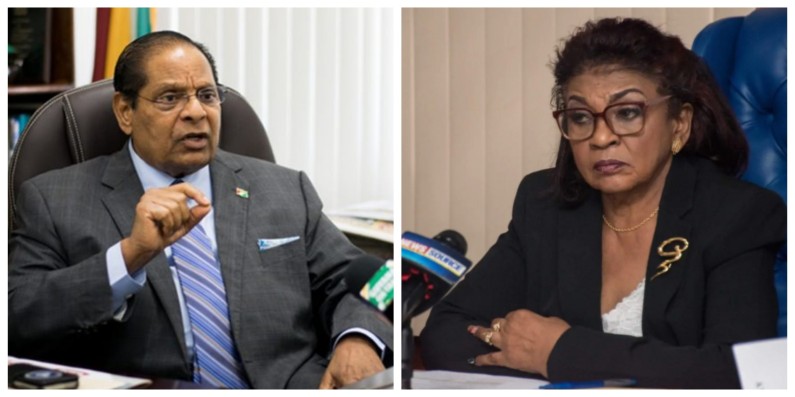 Prime Minister Moses Nagamootoo, who heads the National COVID-19 Task Force, has indicated that he has responded to a letter from the Elections Commission Chairman seeking provisions to allow the recount of votes for the elections.
The National COVID-19 Task Force is made up mostly of Government and technical officials involved in the fight against the coronavirus in Guyana.
Guyana has recorded 63 confirmed cases of the coronavirus with 7 deaths.
In his Sunday Chronicle "My Turn" column, the Prime Minister revealed that the Task Force has recommended that the Elections Commission adjusts its desired 10-hour work schedule within the daily 6am to 5pm (06:00hr to 17:00hrs) time-frame, and does not extend it into the curfew period (18:00hrs to 06:00hrs).
The Elections Commission Chairman in her letter to the Prime Minister sought guidance from the Task Force about the time at which the daily recount exercise should end.
Based on the Prime Minister's column, the GECOM Chair also sought guidance on the required protocols for quarantining persons coming from abroad, and who were invited to be part of the recount process.
To that, the Prime Minister said the Task Force is recommending that "all persons who are permitted special entry into Guyana during this period when our air space is closed to inbound passengers, must submit themselves to being quarantined at a government institution for a period of 14 days."
Additionally, the Prime Minister in his column also stated that the Elections Commission should allow four technical experts of the Public Health Emergency Operations Centre (PHEOC) to conduct a site visit to assess whether distancing arrangements conform to the pandemic guidelines and the published Order.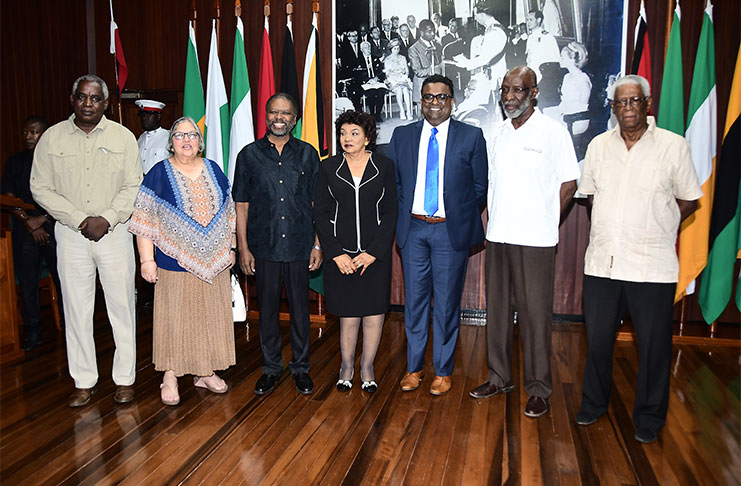 That final recommendation may be in response to the GECOM Chair's query for guidance on the number of persons who should be safely accommodated at the recount venue at the same time.
The Chairperson of the Elections Commission has already indicated to the Commissioners that no more than ten workstations be used at the Arthur Chung Convention Centre for the recount and all of those workstations will have to be within the confines of the Convention Centre.
The People's Progressive Party which had recommended 20 workstations has already raised some concern about the GECOM no more than 10 workstations plan.
The Guyana Elections Commission is also coming under pressure for the recount to be conducted within the shortest possible time and for it to be conducted in a transparent manner.