The reigning Miss Guyana Universe Ruqayyah Boyer will be given another opportunity to capture an international crown when she represents Guyana at this year's Miss World Pageant being held in Indonesia.
New Franchise holder for Miss Guyana World, Natasha Martindale made the decision to go with Boyer because she is already a reigning queen and was a finalist in the last Miss Guyana World Pageant. It was after that pageant that Boyer captured the Miss Guyana Universe crown and represented Guyana at the Miss Universe pageant in the United States. The Miss Guyana Universe Pageant committee is supportive of the selection.
Boyer has been busy with her University studies and her new job since returning from the Miss Universe pageant. She now works as a journalist with one of the private daily newspapers in Guyana. The Miss Guyana queen has always expressed herself in writing and journalism seemed like an easy choice for her.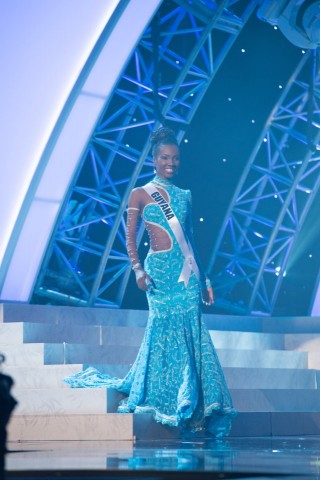 Pageant watchers in Guyana believe Boyer is a good choice for the Miss World pageant and many share the view that her experience at the Miss Universe pageant should propel her to do better at the Miss World event.
The Miss Guyana Queen famously fell to the stage during the preliminary round of the Miss Universe evening gown competition. Her quick recovery from the fall won her the hearts of the international media who followed her every step for the rest of the Miss Universe pageant. She was unable to make it to the Top 15 of Miss Universe but said the experience was worth every moment of her participation.
The Miss World Pageant is a much tougher pageant with several segments including a talent segment and sporting events that could contribute to the scores of the finalists. Guyana was last represented at the pageant by Arti Cameron.
The new Miss Guyana World franchise holder has explained that she will begin her preparations before the end of this year for the hosting of Miss Guyana World 2014.
.