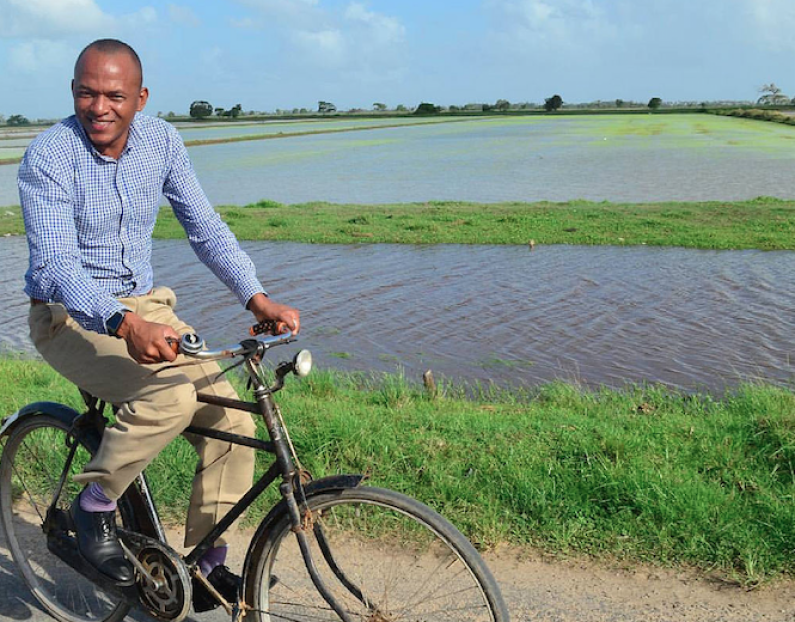 The Board of Directors of the Guyana Chronicle has now sent recently hired General Manager, Sherod Duncan on administrative leave.
He will remain on leave pending the outcome of an investigation into alleged mismanagement of funds and his spending at the company since landing the job there, three months ago.
That probe is also looking at his firing of the company's Finance Controller. That firing has since been rescinded.
Duncan announced on his Facebook page this afternoon that he welcomes the move by the Board of Directors and that "God is in Charge and all shall be well".
The Prime Minister summoned him to an emergency meeting yesterday after he took it upon himself to fire the company's Finance Controller, and offering the woman no reason for the move.
It is believed that he may have suspected that she was behind the leaking of some financial information from the company, which showed records of his spending since being hired.
The Finance Controller who was surprised by her firing has denied playing any role in the leaking of any financial information to anyone. She has been with the company for over twenty years.
Her firing was rescinded.
Duncan, who still sits on the Georgetown City Council and is on the executive of the Alliance for Change, was installed as General Manager under a shroud of controversy as former Board members said he was not the best candidate for the job, even though he also sat on the Board of entity as one of its members at the time.
Since taking over as General Manager, Duncan has made efforts to step up the newspaper's online presence by setting up an online unit and hired staff for the unit himself.
Financial records show that he spent over $5 Million since landing the job on not just setting up the unit, but also to add more comfort to his office and travels for the newspapers.