One month since the reopening of the two airports in Guyana to regularly scheduled flights, the Minister of Health has revealed that 11 arriving passengers tested positive for the virus.
The tests were done at the two airports in keeping with the Coronavirus protocols.
Persons traveling to Guyana are required to have a negative COVID-19 test result.
Those who receive their negative test result within 72 hours of their travel date are allowed in with no additional tests.
However, passengers were provided with a negative test result more than three days before their travel are required to have an additional test done at the airport.
The Health Minister revealed today that since the reopening of the airports, more than 1000 COVID-19 tests were completed at the airport and the positive results are from those tests. The privately owned Eureka Labs is responsible for testing at the airports and the passengers have to pay US$80 for the test.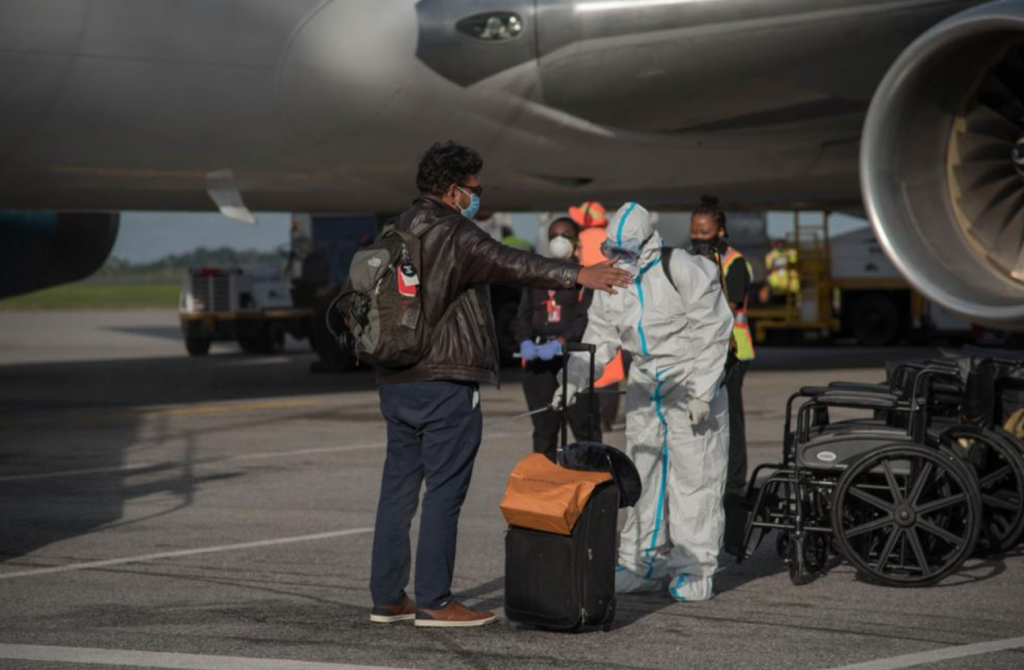 In his update today, the Health Minister said the positive cases are being monitored.
"Once we detect a positive person, we keep monitoring. Our staff has an obligation to do several things. We have to do contact tracing with all the persons these passengers would have been in contact with, on the flight coming, where they have been sitting. The persons who sat around them would have been informed…and by our international obligation and agreement, we are obligated to tell the country of origin that this passenger has tested positive and we have been utilizing these systems", he said.
More than 5000 persons have traversed the two airports since their reopening and with the holiday season approaching, airlines are expecting an increase in the number of Guyanese abroad who will travel home for the holidays.
There have been concerns about whether Guyana is probing the arriving passengers enough and whether the airlines are doing enough checks before ferrying those persons to Guyana.
There have been reports of coming out of New York and Miami of persons getting access to fake COVID-19 results and medical persons providing fake COVID-19 results to allow travel.
Guyana has no known system in place to determine the authenticity of the COVID-19 test results and the documents being provided to the airline since persons no longer have to submit those documents ahead of their travel.