The Cheddi Jagan International Airport welcomed its first schedule flight today as it reopened for regular operations under strict Coronavirus guidelines.
An Eastern Airlines flight touched down this afternoon from Miami, bringing in 46 passengers.
Two larger flights are expected tomorrow, one from the New York and the other from Toronto.
All of the passengers arriving in Guyana are required to have COVID-19 PCR negative test results before travel.
Those who received test results within a 72-hour period are allowed free entry, however, those passengers who received their test results 4 to 7 days before their arrival will have to complete a second PCR test on arrival at the Cheddi Jagan Airport.
Testing booths staffed by medical personnel from the Ministry of Health and Eureka Labs have been set up at the airport.
The Director General of the Guyana Civil Aviation Authority (GCAA) Egbert Field today said that Guyana's two international airports will be facilitating the international air travel while maintaining strict Public Health requirements.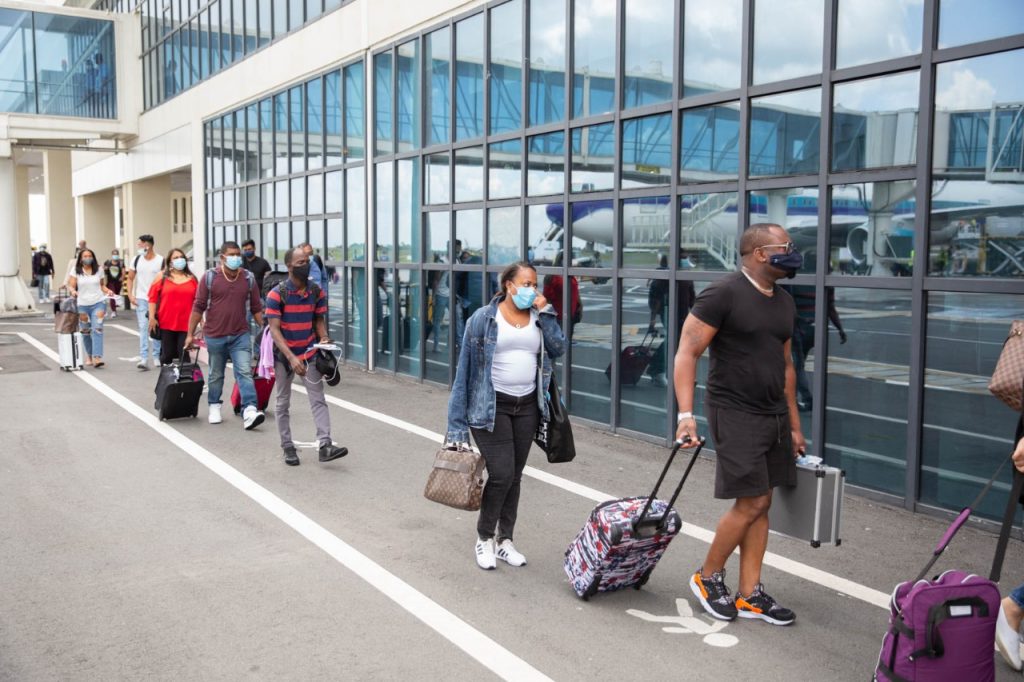 The GCAA has been working closely with the Ministry of Health and the management at the two airports in preparation for the reopening.
The airports were closed to international flights on March 18, 2020 after Guyana imported its first case of the corona virus disease (COVID-19).
During that time, facilities at the two Airports were modified to facilitate all health protocols including the installation of sanitization stations at the entrances of the Airports' terminal buildings and social distancing markers on floors and seats in the arrival and departure terminals.
Additionally, the GCAA developed Standard Operating Procedures and Gazetted the COVID-19 Emergency Regulations to support the implementation of the procedures.