The Diamond-Grove community now has a Magistrates' Court of its own to ease the judicial burden in the lower Demerara district.
The Court was commissioned this morning by President David Granger who noted that the opening of the Court coincides with his government's commitment to taking more government services to the people.
The President said "the establishment of the Diamond Grove Magistrates' Court in the Demerara-Mahaica region is another step in the direction of providing easier access to justice to everyone, everywhere. Access to justice is a guiding principle of Guyana's judiciary and the decentralization of the magistracy confirms the government's policy of extending public services countrywide".
He reminded that Guyana is a very complex country geographically and socially, adding that cross country communication and transportation are challenging and that encourages the need for the decentralization of government services.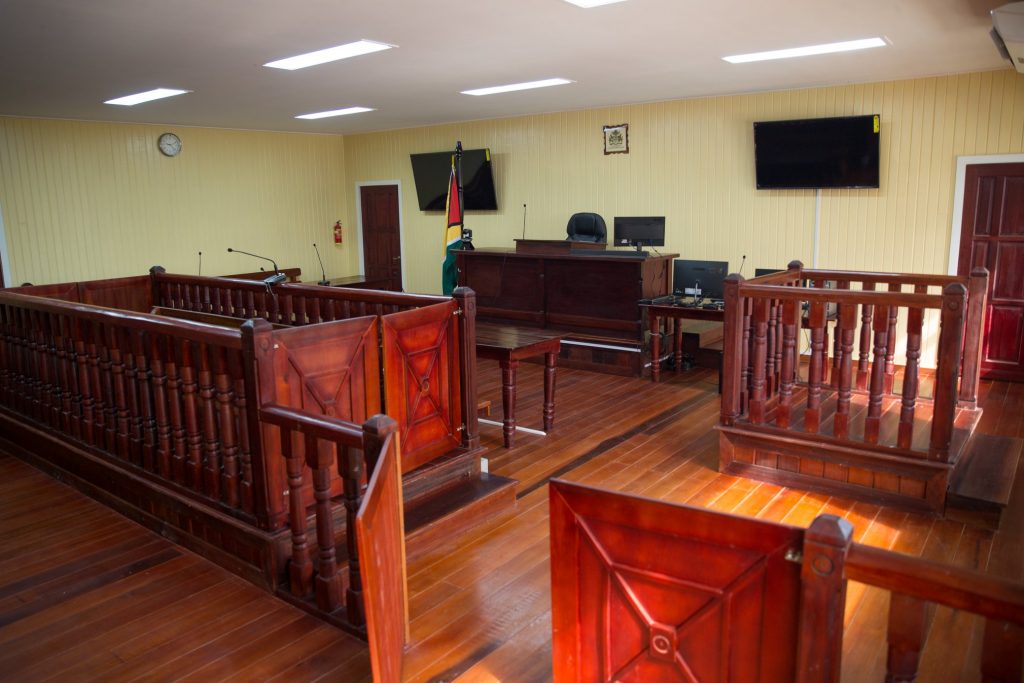 "The Republic has pursued a policy of regionalization in order to extend public services, to expand public utilities and enhance regional and national development. These are not easy tasks, given the country's geographic and demographic realities…… The regionalization of public services including access to justice is imperative in light of the relative vastness of our regions, in light of the remoteness of many hinterland communities and in light of the diverse landscapes in which they are located", Mr. Granger said.
The Chancellor of the Judiciary Yonette Cummings welcomed the opening of the new Court and also noted the importance of decentralizing of services since the other Court on the East Bank of Demerara, the Providence Court was faced with an overcrowding of cases.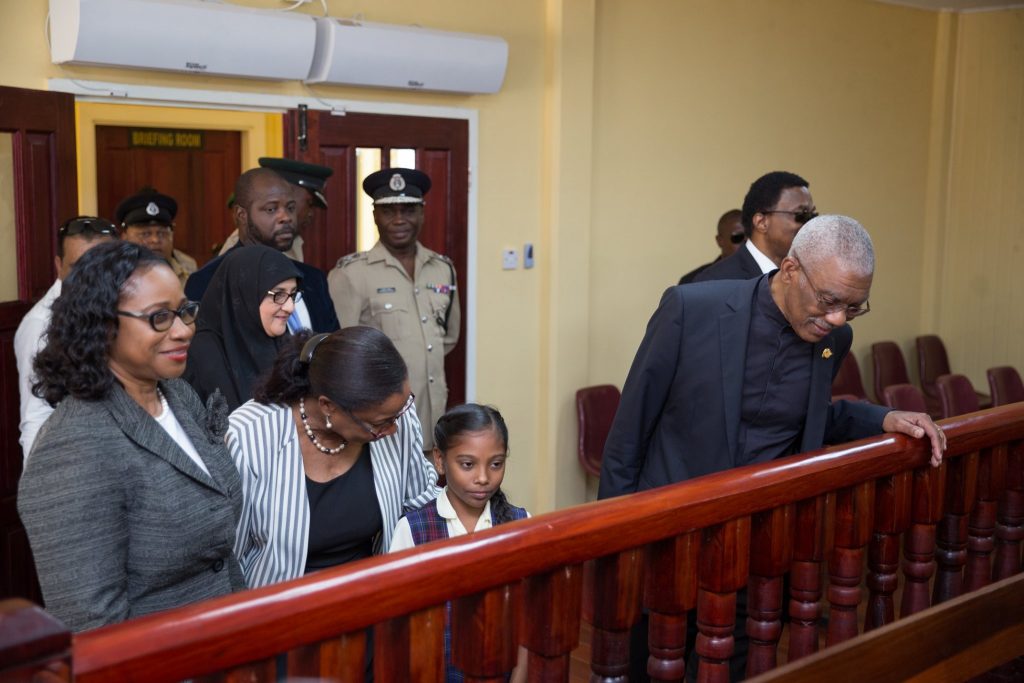 "Prior to the establishment of this Courthouse, sittings of the Magistrates' Court as you know took place at the Providence Magistrates Court. It is no secret that Providence is one of the busiest courts in Guyana."
The Chancellor explained that the increase in population on the East Bank, saw the increase of legal needs in the district and the lone court at Providence could not accommodate that.
The new Court which was built at a coast of $143.5 million is equipped with two tech-friendly Courtrooms along with wheelchair ramps and elevators for persons with physical disabilities.
Courtroom recording equipment have also been installed.
Chief Justice Roxanne George said sittings at the new Court will begin almost immediately with a number of matters already listed.