Almost two months after a teacher came under attack from a parent and fought back at the Winfer Gardens Primary school, both the parent and teacher found themselves before the Court today facing assault charges.
The parent, 42-year-old, Charmaine Mendonca who is also facing another unrelated assault charge in the Court, was granted bail in the sum of $30,000. The teacher, 32-year-old Yolanda Jackson was granted bail in the sum of $20,000.
After the hearing, the parent said that she now plans to become an advocate for children who are silenced because of the abuse they face at the hands of teachers. The woman had reportedly attacked the teacher over claims that the teacher had administered corporal punishment on one of her children.
The teacher has denied that claim. But the mother says she will not be an advocate.
"I will go down with my life being an advocate for all of Guyana's Children…..no child must be abused by our teachers, at our schools," Mendonca said
She also called on all parents to ensure that their children are not quiet about what may be taking place in the classroom.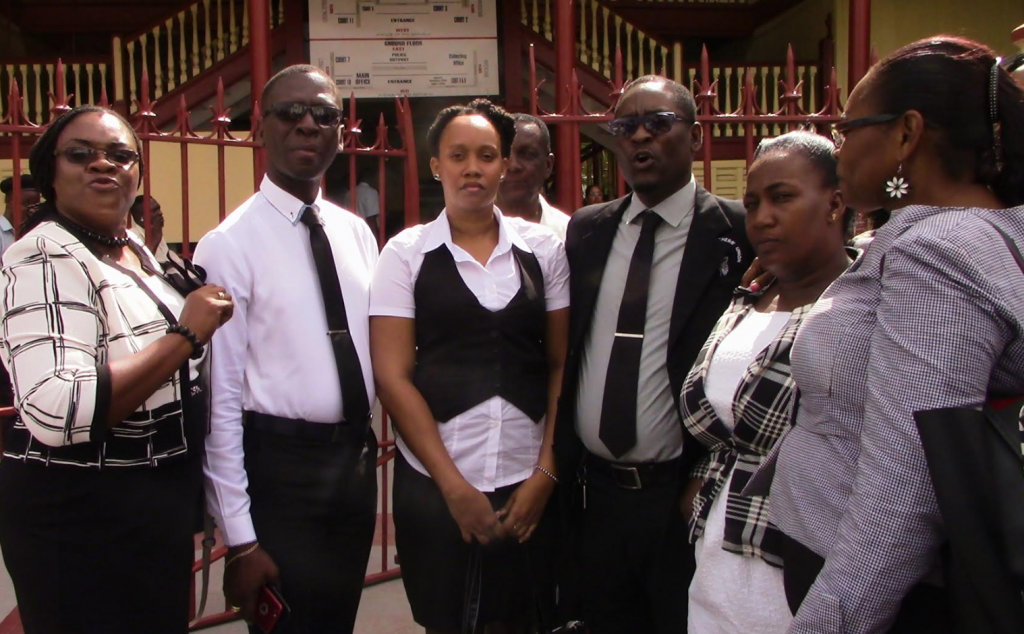 "To our parents, I want to encourage you, to encourage your child of stop being silent victims of child abuse at our school and to our teachers, I want you to regard our children psychological and emotional well-being and stop abusing them…. our the entire public system needs reforming; they need training"
The teacher received support outside the Courthouse today from the President of the Guyana Teachers Union, Mark Lyte and the General Secretary, Coretta McDonald.
Both said the union stands firmly against violence in the school and the classroom and no parent should think they have a right to rush into a school to physically attack a teacher.
He said the union will remain supportive of its teachers.
The two women are to return to Court for the continuation of the matter on the 29th January.