A Teacher of the Winfer Garden Primary School wants justice after she was attacked by an angry parent who accused her of hitting their child who attends the school.
Speaking to News Source this afternoon, Grade One teacher, Yolanda Jackson explained that she was attacked in the school this morning just as she was reporting for duty.
She said she was stopped by the parent, Charmaine Mendonca who inquired about her reportedly hitting her child.
The teacher said she explained to the woman that she had no clue what she was talking about, since she never hit the child and had no issue with the child.
But the mother keep demanding answers from the teacher.
The teacher said as she told the woman she would investigate what exactly took place in school yesterday involving the young child, the woman attacked her and slammed her to the floor while hitting her in full view of other children of the school.
The teacher said she was stomped in the area of her abdomen and to her back as the woman also threw objects in the classroom at her.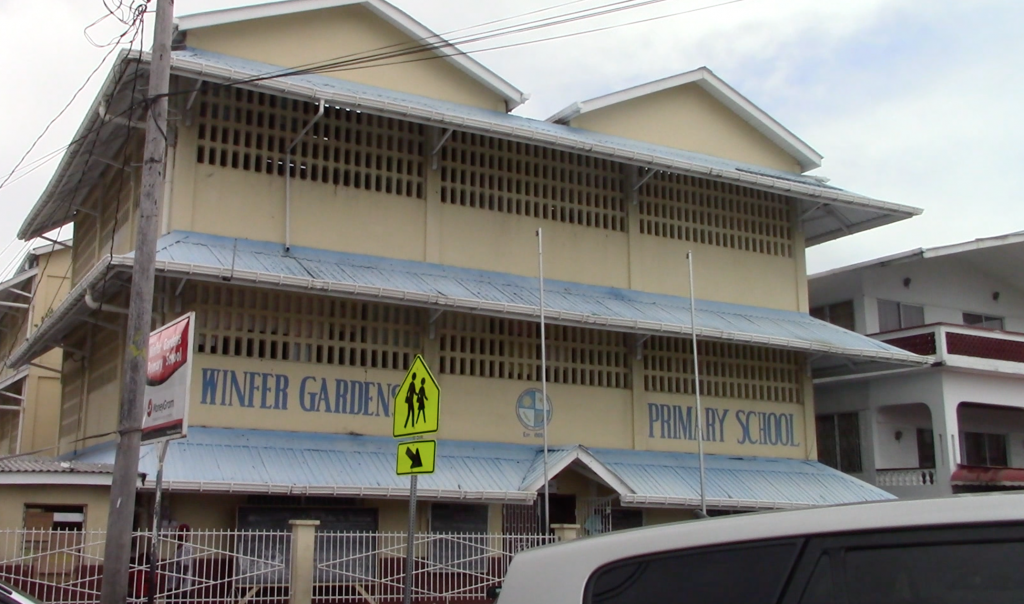 The woman eventually stopped and stormed out of the school as other teachers gathered.
The young teacher was taken to the hospital and treated for her injuries which included a gash to the forehead.
She said she has since reported the matter to the Police and wants a full investigation as she intends to go all the way with the laying of charges against the angry parent.
The Ministry of Education was also informed of the incident and has launched its own investigation.