The visiting US Congressional team of Representatives Albio Sires, Gregory Meeks and Yvette Clarke met this afternoon with President David Granger and a government team at the President's office.
In a released comment after the meeting, the President said he assured the team that based on the information coming out of the Elections Commission, preparations are well underway for the March 2 elections.
"I was able to assure the US Congressional team that all of the preparations that need to be made are being made by the Elections Commission in accordance with the law and the executive branch of the government has been complying with the Constitution and we are working towards ensuring the elections are indeed free and fair and we will continue to cooperate with the Elections Commission to do so", the President said.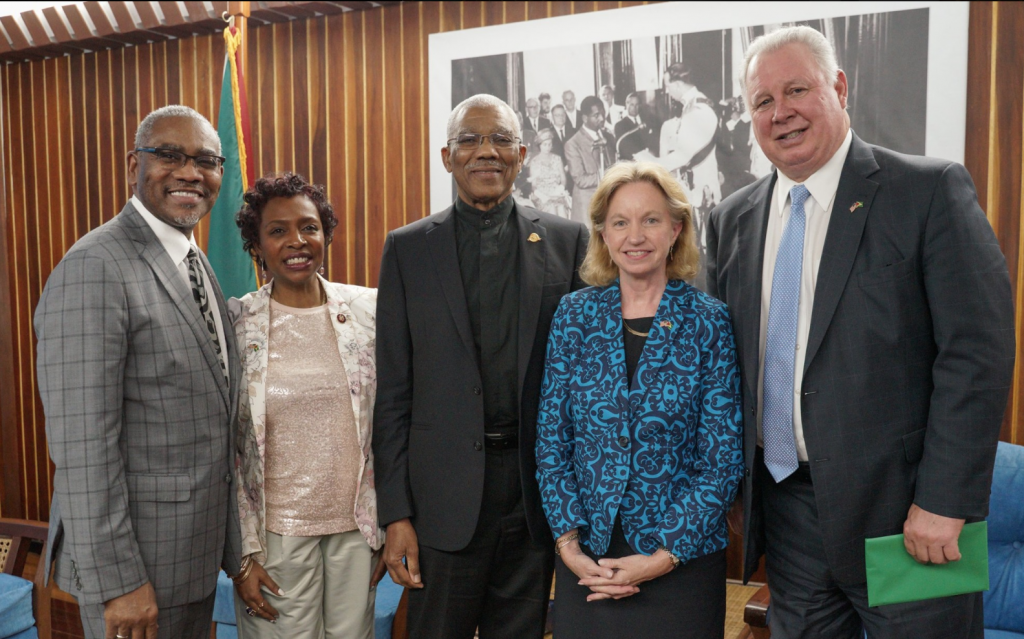 He also told the Representatives that there will be no disorder or lawlessness associated with the elections and Guyana will play its role as a matured democracy.
The President also discussed other issues with the visiting team including the functioning of the government following the passage of the no-confidence motion.
Earlier today, the same Congressional team held talks with the Opposition Leader and a team from his party and also with representatives of the private sector organisations in Guyana.
The US Ambassador accompanied the team on all of the visits and an official statement from the Embassy on the visit is to be issued.