Three US Congressional Representatives are in Guyana holding talks with the leadership of the political parties contesting the upcoming elections.
This morning, Congressmen Albio Sires and Gregory Meeks along with Congresswoman Yvette Clarke met with Opposition Leader and PPP General Secretary Bharrat Jagdeo and a team from his party.
The US Congressional team was accompanied to the meeting by US Ambassador to Guyana, Sarah Ann Lynch.
Ambassador Lynch told News Source that the Embassy is pleased to have the Congressional delegation visiting Guyana.
A detailed statement from the delegation is to be issued later today after they would have completed all of their meetings.
Opposition Leader Bharrat Jagdeo told News Source that the meeting with the US Representatives went well.
He said the Congressional team reiterated the US government's support for free, fair and credible elections in Guyana.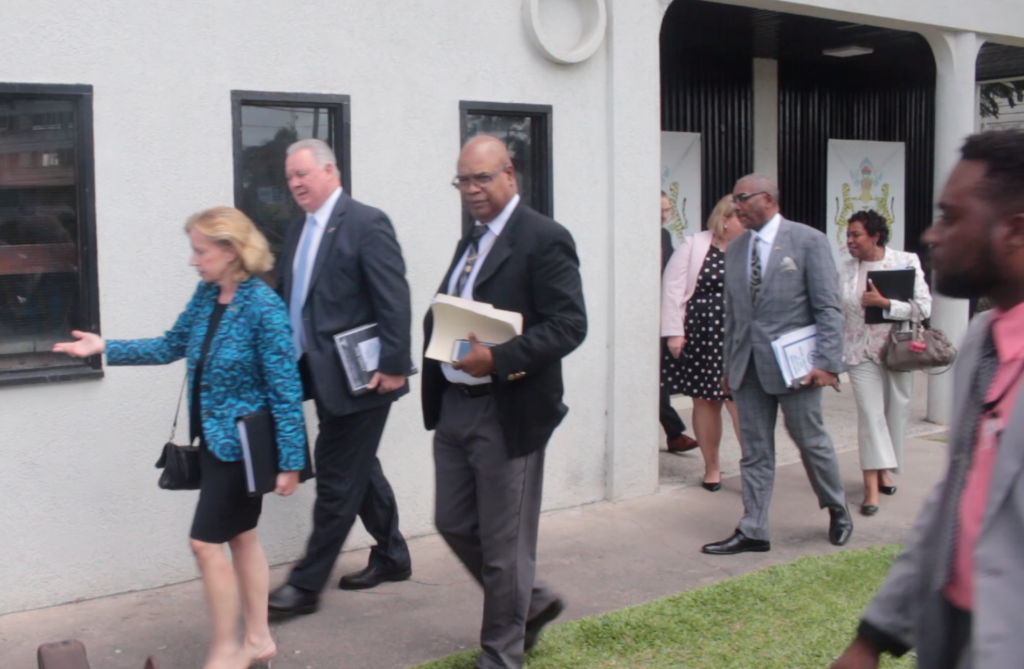 Mr. Jagdeo said the key message from the US officials is that the parties contesting the elections would accept the results peacefully.
"And I pointed out some of the new things that we see now, some developments that could undermine the credibility of the elections if they are not addressed urgently. For example, just yesterday we discovered that over 90,000 changes were made to the Revised Voters List and this is after the statutory process for that. So just imagine if we don't check those changes to ensure they are properly done", Mr. Jagdeo explained.
He said the meeting also addressed issues surrounding Guyana's development.
The three US Congressional representatives sit on various committees that overlook affairs in the Western Hemisphere.