Opposition Member of Parliament, Amanza Walton-Desir, has expressed the Opposition's satisfaction of meeting with a visiting United States Congressional delegation.
The bi-partisan delegation arrived in Guyana on Thursday night to engage the Government and Opposition and other stakeholders.
In an interview with News Source, Ms. Walton-Desir said she was pleased that the Opposition was able to put forward its case to the visiting US delegation and is also pleased with the response, although she would only say that the delegation appear to have understood the concerns raised by the Opposition.
"It really was an excellent meeting, meeting with the bi-partisan delegation, I think they have let us with a very clear understanding of where we as the Parliamentary Opposition stand on the issues of the development of the country. I think they have left with a very clear understanding of the concerns that our supporters and constituents and indeed a large part of the Guyanese part of the population, the concerns that they share," MP Walton-Desir told News Source.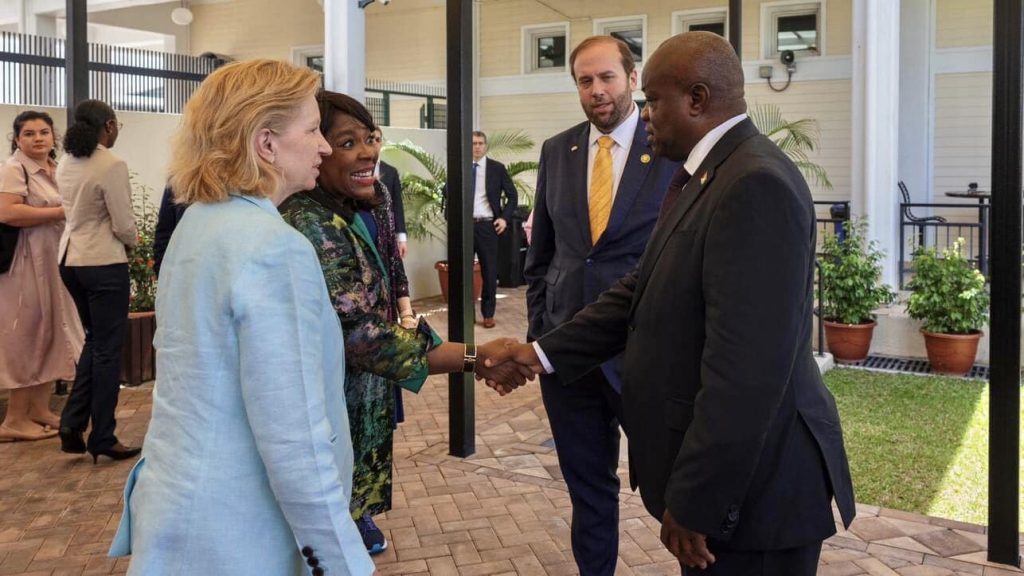 The Opposition MP also said issues relating to a section of the Guyanese society inability to participate meaningfully in the country' economy was chief among the issues raised by the Opposition.
"I think they understood clearly that we support inclusive equitable governance and that we are calling on the current government to really display their commitment to the equable distribution of our resources to the equitable development of Guyana overall.
Early this week an Opposition team, led by Opposition Leader, Aubrey Norton, met with another US delegation comprising of representatives of U.S Vice President's Kamala Harris' office.
The Opposition Spokesperson on Foreign Affairs said it is important that the Opposition be given the opportunity to raise their concerns with the international community.
"You know we are locked out of state media, so these opportunities really present us with the Opportunity to present our views, thoughts and policies as it were as an alternative government. So they understand very clearly where we stand on issue because they have heard it from us," Ms. Desir noted.
Walton-Desir said the Opposition will continue to engage the diplomatic community, so that information from the Opposition's side could be presented firsthand.