Following a meeting with a visiting United States Congressional delegation, President Irfaan Ali, has expressed his satisfaction saying that the meeting signals good days ahead for Guyana-US relations.
President who spoke to News Source said though the meeting for the most part, focused on energy security, it also dealt with addressing current challenges facing the region.
He said the meeting was centered on strengthening relations between the US and Guyana as well as development in the region.
"It was a meeting that sought to identify common goals, common aspirations, the Chairman of the delegation reiterate how important it was for the US to support democracy here and important value democracy is to the US. They also congratulated the government on the work we are doing and they were very focused on energy security, and work we are doing in climate and environment," President Ali told News Source.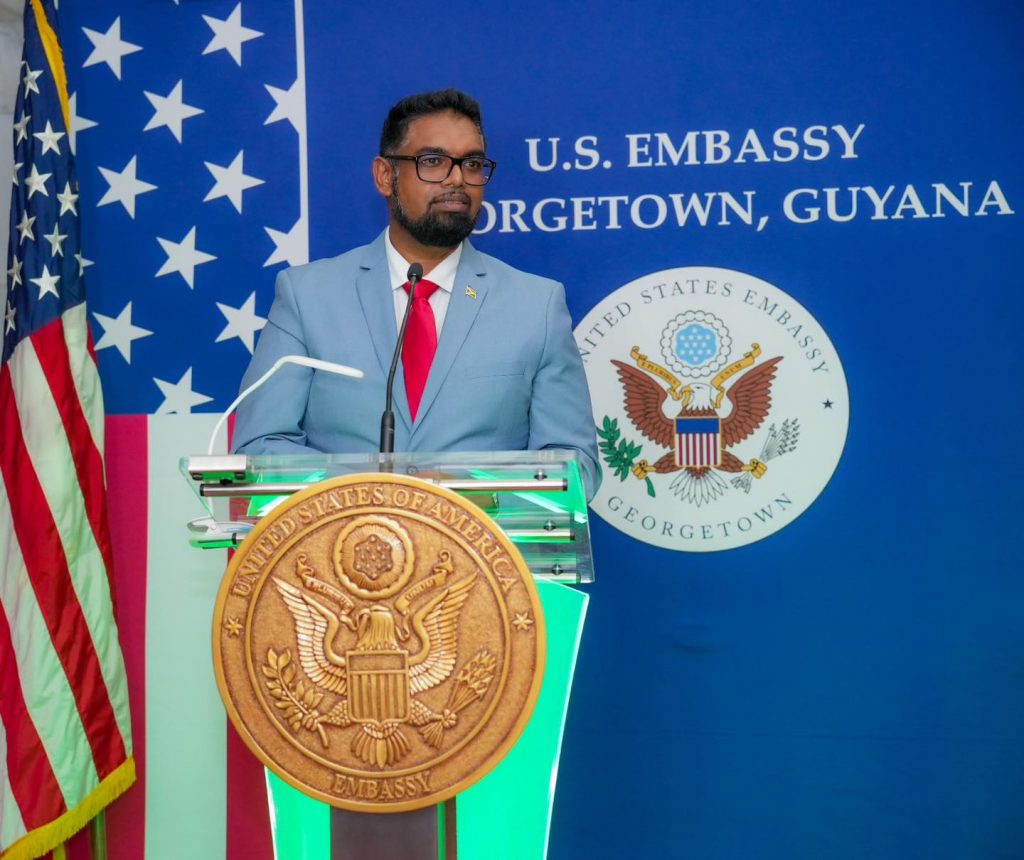 The President said Guyana remains open to working with different governments around the world on areas of mutual interest and for the development of the country's resources.
"I think it is a very good signal that the US is very keen on expanding its relationship and strengthening our work together—our two governments, identifying priority areas and working in synergy as we approach global issues, as we expand our own economy, we are very open to investment and investment opportunities here. There are many US firms participating, the President said.
This is the second US delegation visiting Guyana for the week and according to the President, it shows that the interest in Guyana is high.