President Irfaan Ali and members of his delegation who have been on a week-long visit to Washington DC met last evening with longtime US Congresswoman Sheila Jackson- Lee of Texas and Congressman Gregory Meeks of New York.
During the dinner meeting, Congressman Gregory Meeks welcomed the President's push to ensure greater food security in Guyana and the rest of the Caribbean.
"He is an individual that has the vision to make sure that tomorrow is better than today bringing all the people of Guyana together taking with a vision of the economy in Guyana, working together with various other countries in forefront with reference to making sure that he deal with Agriculture so that people do not starve and hungry and the United States want to work with them to make sure that we have that partnership," Meeks said.
And according to Congresswoman Sheila Jackson- Lee, Guyana has now found its place in the global arena.
"What I see in you is the kind of leadership that can go into many doors around the world and view the people as equal and show them respect so that we can have solutions."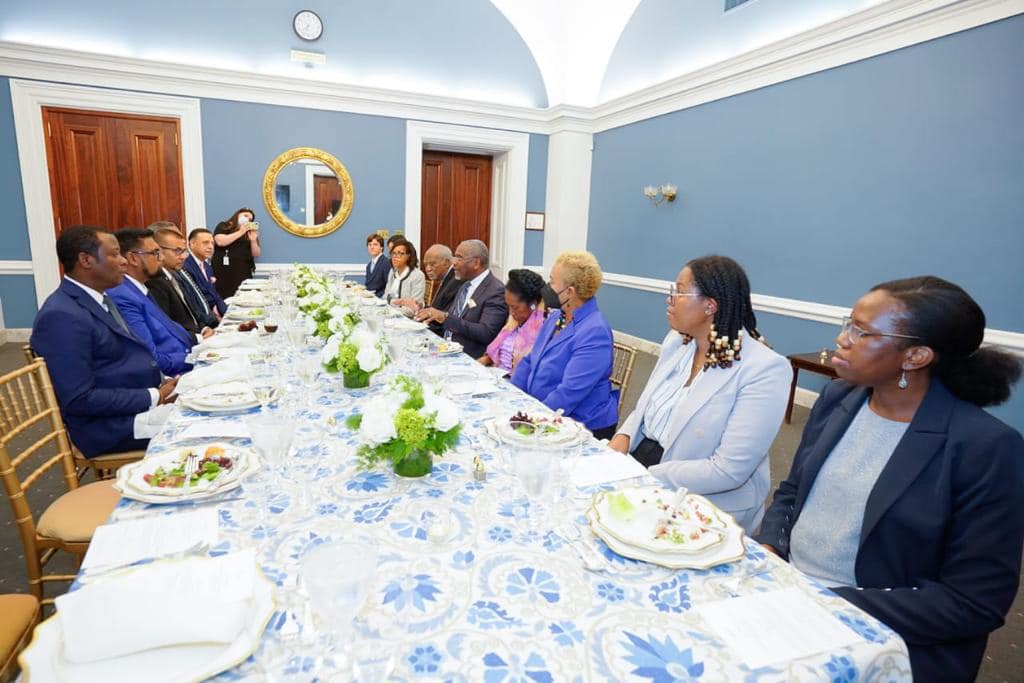 In brief remarks, the President reiterated that Guyana is prepared to work with the United States on many fronts.
"We have adopted a new approach to diplomacy…. An important aspect of diplomacy is networking, and when you build friendships, you must be able to share that network and integrate that network in building trust and enhancing relationships; that is a feature of democracy you would have seen at work this evening."
The President also received a Congressional Certificate of Recognition during the dinner meeting.
While an official statement from the Office of the President indicated that the President was hosted by the Congressional Black Caucus, none of the top members of that Caucus were part of the meeting and senior staff from Congresswoman Jackson-Lee's office later clarified that the event was not hosted by the Congressional Black Caucus.
The Chief of Staff for the Congresswoman's Office has since indicated that the office has asked the Government of Guyana to correct its original release on the meeting.