A bi-partisan group of US Congressional Representatives is urging the Government of Guyana to allow the Carter Center and a technical advisory team from the International Republic Institute into Guyana to join the observation of the national recount of votes.
The recount entered its 7th day today.
Last week, Guyana's Minister of Foreign Affairs, Dr. Karen Cummings wrote the US Ambassador to Guyana on behalf of the President informing her that the airports will remain closed to incoming passenger traffic as part of Guyana's national COVID-19 emergency measures.
The Foreign Minister said the Government requests that its measures to protect its citizens from disease are respected.
The Embassy was seeking the return of the Carter Center and IRI for the recount. While the Carter Center is an accredited Observer, the IRI group is not and worked along with GECOM in the lead up for the elections on voter education matters.
In a statement today, Reps. Albio Sires (D-NJ), Gregory W. Meeks (D-NY), Sanford Bishop (D-GA), Francis Rooney (R-FL), Jeff Duncan (R-SC), and Jenniffer González-Colón (R-PR) said they welcomed the recount of votes in Guyana and the role CARICOM is playing, but they still want the Carter Center and IRI back in Guyana.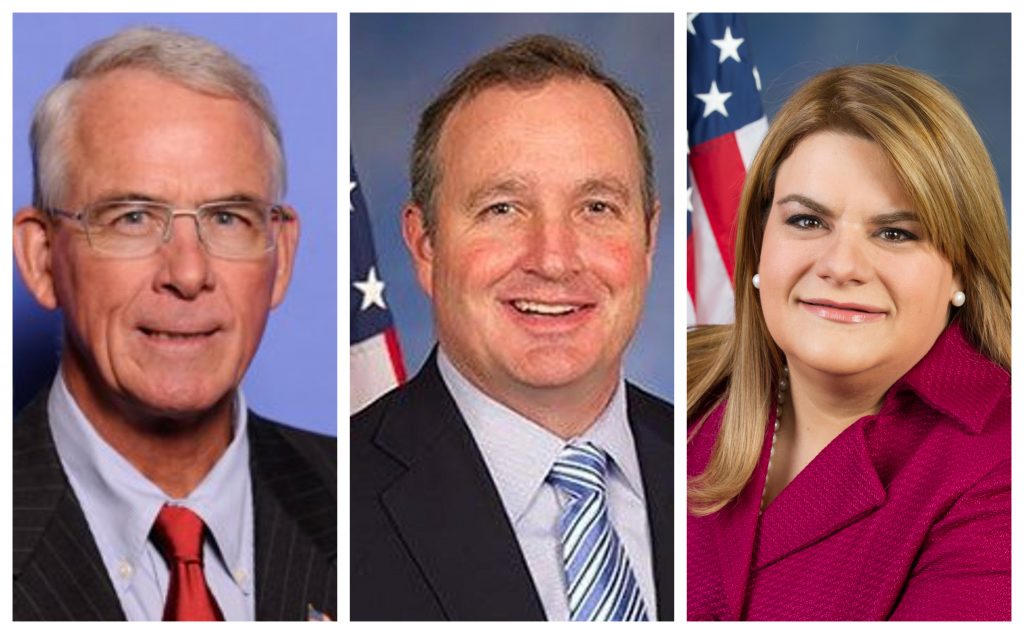 "We appreciate the vital role that the Caribbean Community (CARICOM) has played in advancing democratic principles in Guyana. At the same time, we urge the Government of Guyana to allow the observation team from the Carter Center and technical advisory team from the International Republican Institute to return to the country to join CARICOM in observing the recount process", the group said.
The CARICOM high-level team is catered for in the recount order and followed agreement between the President and the Leader of the Opposition.
The US Congressional Representatives said they continue to support a fully transparent election process that reflects the will of the Guyanese people and remain dedicated to ensuring that the Guyanese people are free to exercise their right to vote and that their votes are counted accurately.
This past weekend, a high-ranking Democratic Congressman, Representative Hackeem Jeffries of New York accused the US Government of interfering in the electoral process in Guyana.
In an interview, he said the US has had to deal with interference in its own elections and therefore it is difficult to understand the statements made by the US government on the elections in Guyana.
A number of local and international observers along with CARICOM have been observing the recount.
President David Granger has said he is committed to the recount process and will accept the declaration that will be made by the Guyana Elections Commission at the end of the process.