The Government of Guyana through the Ministry of Foreign Affairs has informed the US Embassy that Guyana's Airports are still closed as part of the fight against the coronavirus pandemic and therefore it may not be possible for the Carter Center and the International Republican Institute to be allowed in to observe the ongoing vote recount.
The vote recount entered its 10th day today.
The Ministry of Foreign Affairs' latest letter to the US Ambassador followed a second request from the Embassy for the two groups to be allowed entry into Guyana to join the other international and local observers for the recount.
The Embassy's request, which was dispatched as a diplomatic note on Thursday, followed similar requests from a group of US Senators and Congressmen.
In one of those letters to the President, the US politicians stated that there is a need for a credible observation of the recount.
Foreign Affairs Minister, Dr. Karen Cummings in the letter which was dispatched today stated that the Caribbean Community (CARICOM) remains the most legitimate interlocutors in the Guyana situation and the Government is confident of the "legitimacy, credibility and competence of the CARICOM team to perform its task".
The Government of Guyana told the Ambassador that it is requesting that its legitimate decisions with respect to the role of CARICOM in the recount of ballots and the emergency measures it has implemented to protect its citizens from COVID-19 be respected.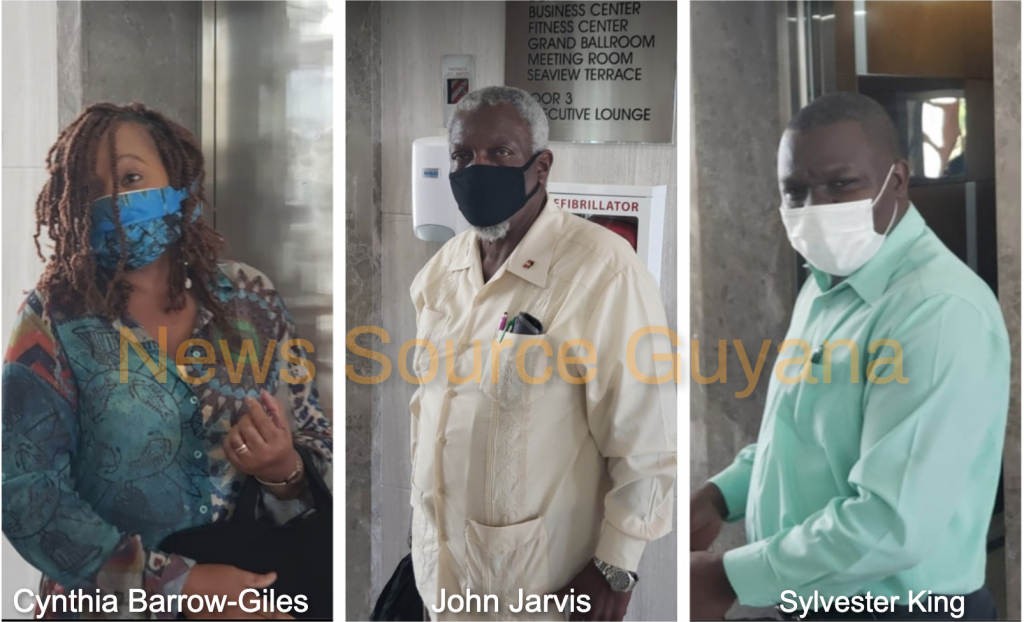 The vote recount is being scrutinized by a high-level CARICOM team and is being observed by the OAS, the EU and a number of local organisations and groups including the American, British and Canadian diplomatic missions in Guyana.
During an appearance on the Jumpstart radio show this morning, US Ambassador Sarah-Ann Lynch defended her push for the Carter Center and IRI to be allowed back to Guyana to observe the vote recount.
She said there is need for a more robust observation of the recount process. While the Carter Center is an accredited Observer for the Elections, the IRI Group is not and its role in the Guyana Elections related to technical advice on voter and civic education in the run up to the 2nd March polls.