The Public Health Ministry is expanding testing for the Coronavirus in Guyana as three new cases were recorded from 13 tests completed in the past 24hrs.
The new cases came after two back-to-back days of no new cases.
Deputy Chief Medical Officer, Dr. Karen Gordon-Boyle revealed today that many of the persons tested positive for the coronavirus in Guyana never showcased any sign or symptom for the disease.
"You should note that over 35% of our COVID-19 cases were actually asymptomatic- had no typical signs or symptoms such as fever, cough, shortness of breath etc. So even if your temperature is normal, you have to continue to behave as if you have the virus . So you must continue to wear your mask, wash your hands frequently, maintain physical distancing, stay at home and immediately report to the COVID Hotline should any symptoms arise", Dr. Gordon-Boyle said.
With mobile testing units moving into a number of communities across the country, the Deputy Chief Medical Officer said more persons need to come forward and get tested. She expressed some worry about those in the mining communities.
"A special appeal is made to members of the mining community. We ask that those of you on the coastland ensure that if you are unwell and have the signs and symptoms of COVID-19 that you seek medical assistance before returning to the mining community. We also ask that if any member of the mining camp has signs and symptoms of this disease that they are immediately isolated on camp and that contact is made with the nearest health facility so that guidance is given. We ask that persons avoid making self-diagnosis and treating themselves"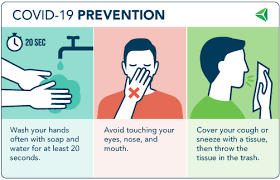 There have been calls by some interest groups for mining to be removed as an essential service. However, those involved in the industry believe the mining sector remains important and should be allowed to continue with its operations.
With the three new cases of the coronavirus, the total number of active cases currently stands at 63.