The Guyana Police Force late last evening announced the arrest of five persons including a fifteen year old boy following a joint services operation at Ekura Creek in the Canje river area yesterday.
That operation unearthed five shotguns, a pistol and three live rounds along with twelve kilograms of dried marijuana and a five-acre marijuana farm.
According to the Police, the almost 16 hour operation commenced at 3am on Tuesday and involved a total of fourteen ranks inclusive of two Senior Officers, one from the GPF and the other from the GDF.
The Police Force explained that the team first went to a location at Ekura where two camps with several occupants were seen, but on spotting the ranks, the men fled into the thick vegetation in the area and escaped. However, they left three single barrel shotguns behind.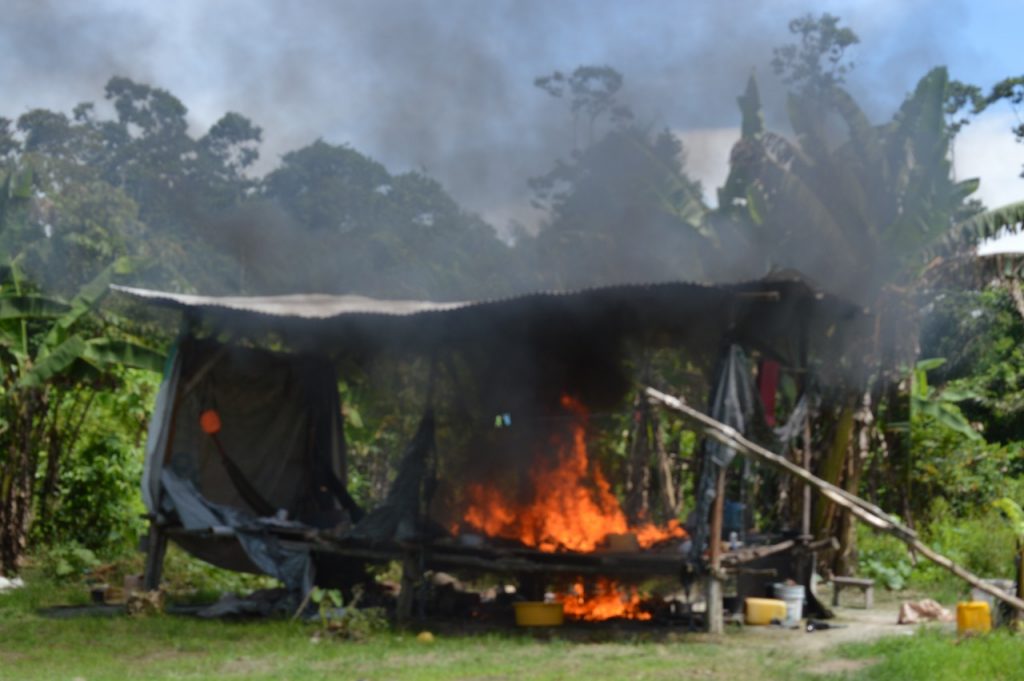 Several miles further up the creek, the Ranks descended on two more camps where six males including a 15-year-old boy were spotted. One of the men escaped, while the other five were taken into custody.
A search of those camps found a 9mm pistol with three live rounds, two single barrel shotguns and processed cannabis as well as a marijuana farm.
The camps and farms were destroyed by fire.
A full investigation is underway this morning as the operation continues.