A drug eradication operation by the Police in the Upper Berbice river area unearthed over 500,000 marijuana plants, 2000 pounds of dried marijuana and 100 pounds of marijuana seeds along with four nurseries.
In a statement, the Police pegged the total cost attached to the marijuana at just over $2 Billion.
The operation was carried out by Police ranks in the Region 10 area.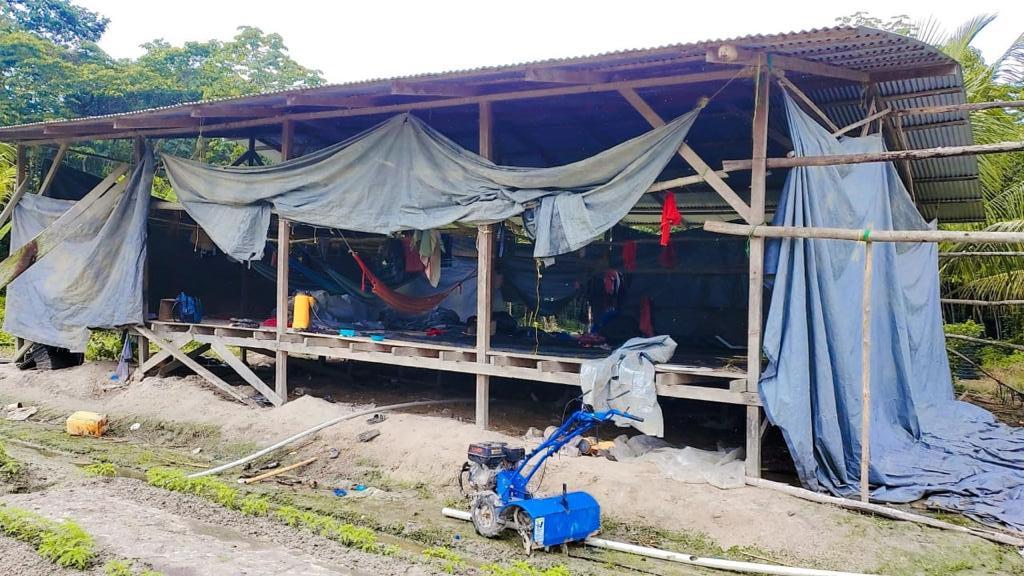 The marijuana farm was discovered on 40 acres of land in the village of Maria Henrietta, Upper Berbice River. Some of the marijuana plants carried a height of 8 feet.
A total of six camps were discovered along with living quarters with several hammocks.
Two suspects reportedly escaped from the farm in a speed boat as the Police arrived to conduct their searches.
The Police said during the searches, several suspected emptied 12-gauge shotgun cartridges were found in one of the camps.
All of the marijuana found on the farm and the entire farm were destroyed. This is the second large marijuana farm that has been destroyed by the Police for this week.