Three men and a teenager were arrested on Saturday during a Joint Services operation in the Berbice riverain community of DeVeldt that unearthed a large marijuana farm.
During the operation, the members of the Joint Services discovered over six acres of marijuana plants being cultivated. 
The Police said more than 15,000 marijuana plants and over 2000 pounds of marijuana were found and destroyed. There was also an additional 1000 pounds of dried marijuana that was also destroyed.
The Police said further investigations found a camp where three men and a teenager were found.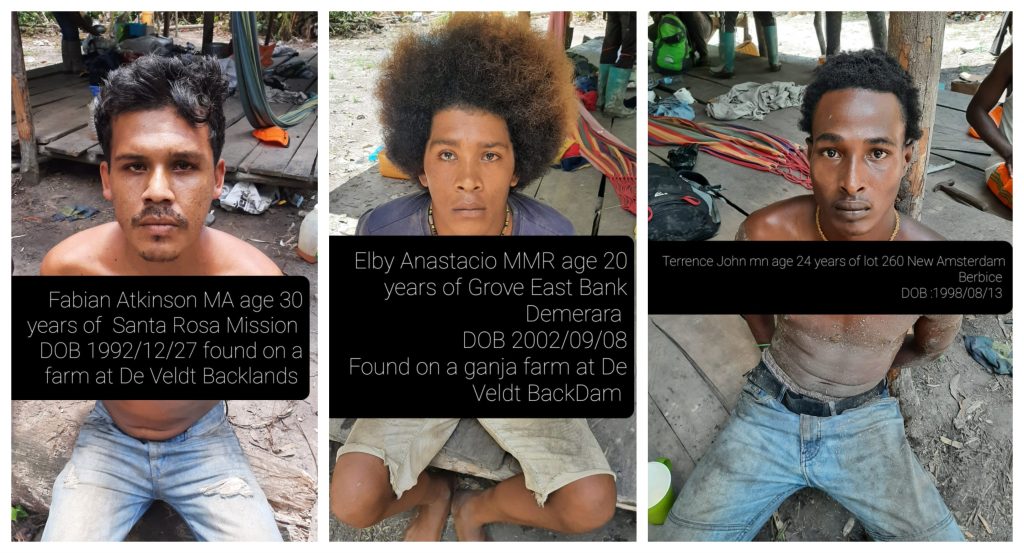 They attempted to escape but were all captured by the members of the joint services and placed under arrest.
The four were brought to the city after the fields were destroyed. Charges are expected to be laid against them soon.