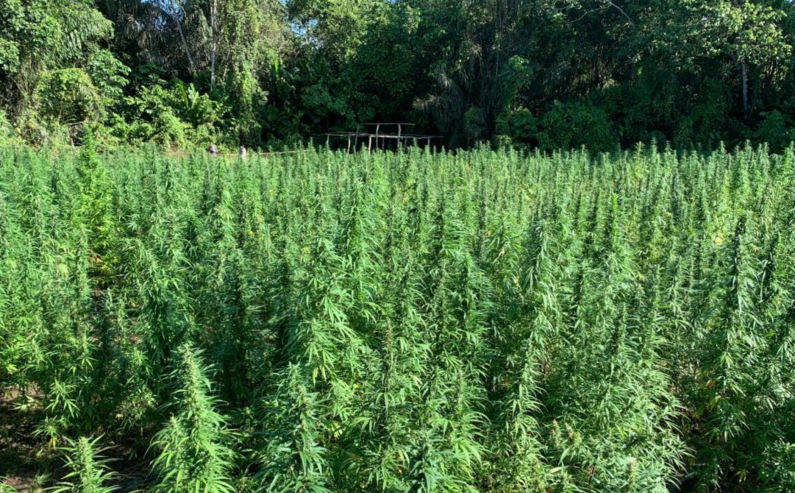 A Police operation in the Berbice river community of Fort Nassau unearthed a large marijuana farm with more than 120,000 plants and 450 pounds of dried marijuana.
The Police said the marijuana found was valued at more than $115 million.
During the operation, the plants were discovered on the large farm with some of the plants as tall as six feet.
The Police said one camp was discovered on the marijuana farm along with an area that was used for drying.
There were no arrests since the farm was abandoned. All of the marijuana was destroyed by fire. An investigation is ongoing.