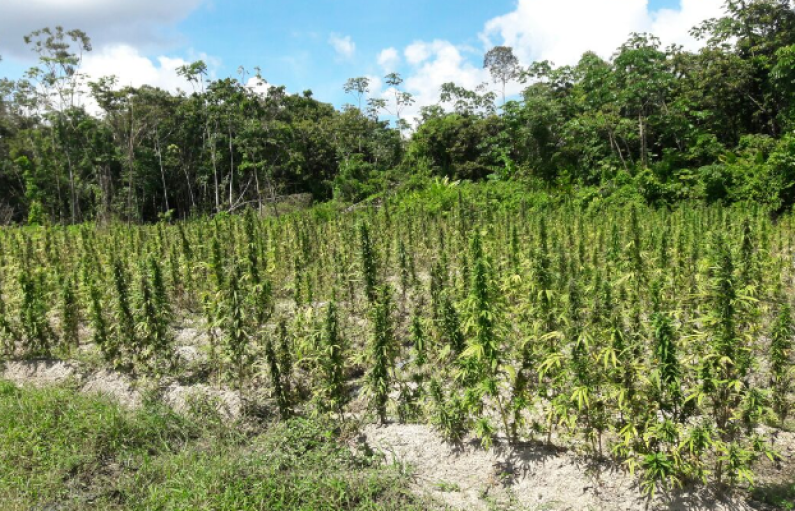 As the Police Force continue with its efforts to stamp out marijuana cultivation and trafficking, a drug raid in the Berbice area, revealed a four-acre marijuana farm.
The raid was conducted on Friday in in the Berbice River communities of DeVeldt and Tabali.
According to a Police statement, about four acres of cultivated cannabis with approximately twenty-five thousands plants ,ranging in heights from one foot to five feet  was discovered.
The farmers must have all been out at the time of the raid since no one was arrested, however, the marijuana fields were photographed then destroyed by fire.
Additionally, the Police also found two camps and in excess of two hundred pounds of dried cannabis.
Investigators explained that they are currently in the process of tracing the ownership of the lands with a view of instituting changes.
There have been several recent marijuana busts in the Berbice area and it is believed that several other marijuana farms are in existence in many of the riverain communities.