An operation by the narcotics branch of the Police Force at De Veldt in the Berbice river has unearthed 10 marijuana fields.
In a statement, the Police Force said the operation started at 4 o'clock this morning and ended at three this afternoon. During the 11-hour operation, a total of ten marijuana fields with over 200,000 marijuana plants were destroyed.
The Police said five camps were also discovered along with a drying area. In one of the camps,the ranks discovered 2,500 pounds of dried marijuana.
A search in a nearby area unearthed a 12-gauge shotgun along with 49 live 12 guage cartridges.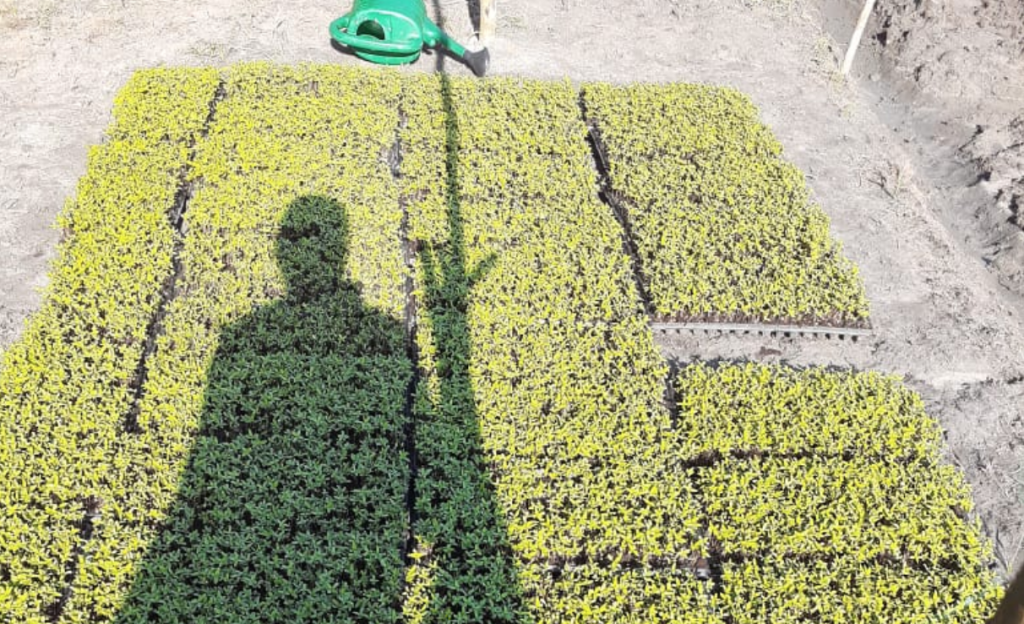 They also discovered a nursery with more than 200,000 seedlings.
The estimated weight of the dried and eradicated cannabis is just over 741,000 pounds.
The Police said an estimated value stands at several billions of dollars.
The suspected cannabis and camps were destroyed by fire. Firearm and ammunition along with a cellular phone found were taken into custody and lodged pending further investigation.
There has been no arrest as no one was found at any of the destroyed farms.