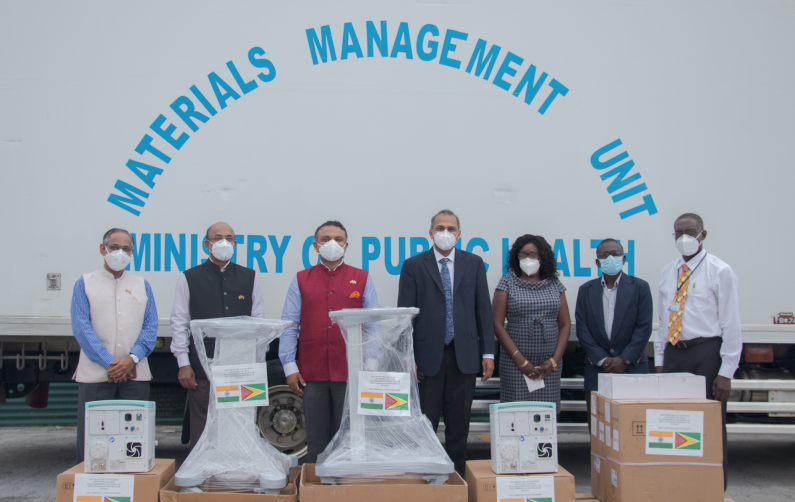 As part of a US$1million aid package to assist Guyana in the fight against COVID-19, the Government of India through the local High Commission today handed over 29 ventilators and 30,000 Hydroxychloroquine tablets to the Government of Guyana.
India has also donated thousands of face shields, face masks and personal protective gear for medical officials.
High Commissioner of India to Guyana, Dr. K.J.Srinivasa explained that Guyana's proposal for assistance and collaboration for fighting the COVID-19 pandemic was processed under the India-United Nations Development Fund (UNDP).
He said India will continue to lend assistance as it also works to produce a COVID-19 vaccine.
"We are expecting to see vaccines being produced in mass numbers by the first quarter of 2021. India is also keeping in mind that it will have to fulfill a commitment to its other developmental partners across the world and could supply part of the production of vaccines, and share it with the developing world", Dr. Srinivasa said.
Health Minister Dr. Frank Anthony expressed the Government of Guyana's appreciation for the assistance in the COVID-19 response.
He indicated that the medical supplies will be utilized by the GPHC which houses the COVID-19 intensive care unit.
Dr. Anthony explained that while the hospital has competent doctors and nurses; they were providing care with limited resources.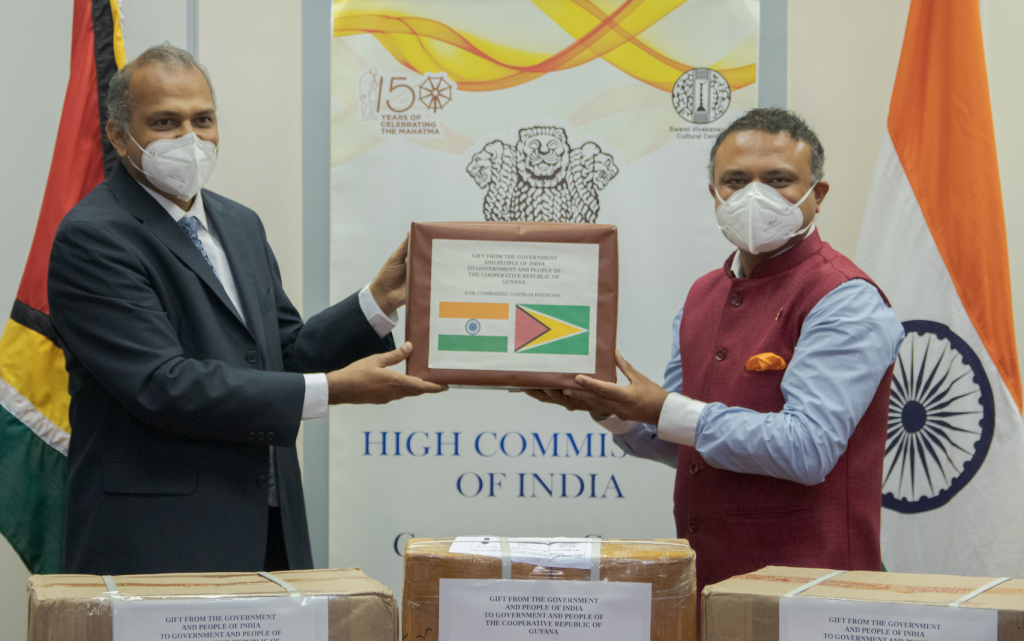 "One of the critical areas is hospitalization…the GPHC has been at the forefront of this response where there is a transition ward and an infectious ICU where a lot of the critical COVID patients would go," Dr. Anthony stated.
The Government of India, according to the Health Minister, also intends to collaborate with the Government of Guyana as part of their US $17M line of credit to upgrade three Regional Hospitals at West Demerara, Suddie and Bartica.
The Health Minister said with new energy being placed into the regional hospital projects, the right environment will be created for better patient care.