In an ambitious move, the Government is hoping to immunize 80% of the population against COVID-19.
A pharmacist at the Georgetown Hospital became the first person in Guyana to be vaccinated against COVID-19. She received her first shot of the AstraZeneca vaccine this morning at the Georgetown Hospital.
Guyana received 1500 doses of the vaccine from Barbados yesterday.
Health Minister, Dr. Frank Anthony explained to reporters that as part of the roll out, the Ministry of Health will embark on a major information campaign to better educate persons about the vaccine and coronavirus itself.
"We will really need a lot of public education awareness to ensure that people understand how vaccines work, how they can protect you, and also dispel the negativity that surrounds vaccines. They are persons that are totally against the vaccine, and you know, that isn't gonna be helpful in this fight against the pandemic", the Health Minister said.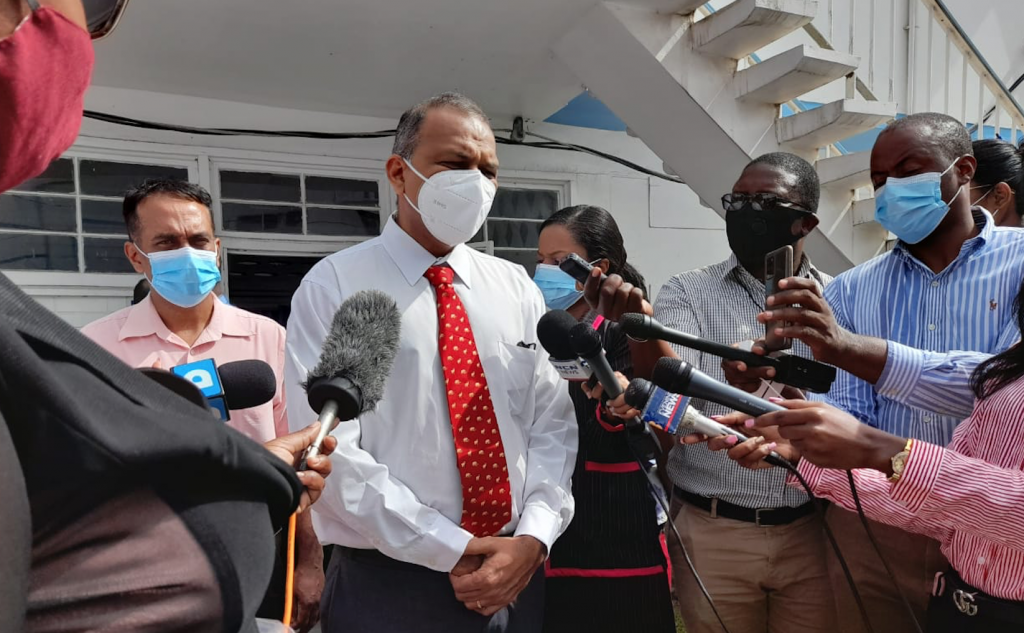 The Health Ministry's plan is to get all health workers vaccinated within the next few months. There are more than 22,000 health workers to be vaccinated.
Guyana is to receive more than 100,000 doses of the vaccines through the COVAX initiative with additional vaccines from India and through a CARICOM/African Union partnership.
The Health Minister said "we are starting today, but by the end of the month and going into March our hope is that every single health worker will be able to get vaccinated. So by then, we would have enough dosage of vaccines to be able to provide for every health care worker. We have worked out a deployment plan for how we are going to roll out the vaccines and after the health care workers, we will go to persons who are older".
The majority of persons who have died from COVID-19 in Guyana are elderly persons. The country has recorded more than 8000 cases of COVID-19 since the first case was recorded almost a year ago.