by Joseph Allen
Still traumatized by the ordeal they faced after being arrested by the Venezuelan Navy and taken across to Venezuela, five of the 12 recently released fishermen are calling for more protection from Guyana's security forces when they are out operating in Guyana's waters.
The fishermen have described their ordeal as a kidnapping and said it was a horrifying experience.
They were arrested by the Venezuelan Navy last month while operating in Guyana's waters. They were forced to travel across to Venezuela where they were detained for almost two weeks.
Speaking to News Source, some of the fishermen said they are now fearful to continue their operations without adequate security.
"Well, it's was a real experience for we Guyanese, because sometime you could leave your home and not even know how the Navy is operating on the waters and if you could reach home back", Fisherman Harrichan Omadat said.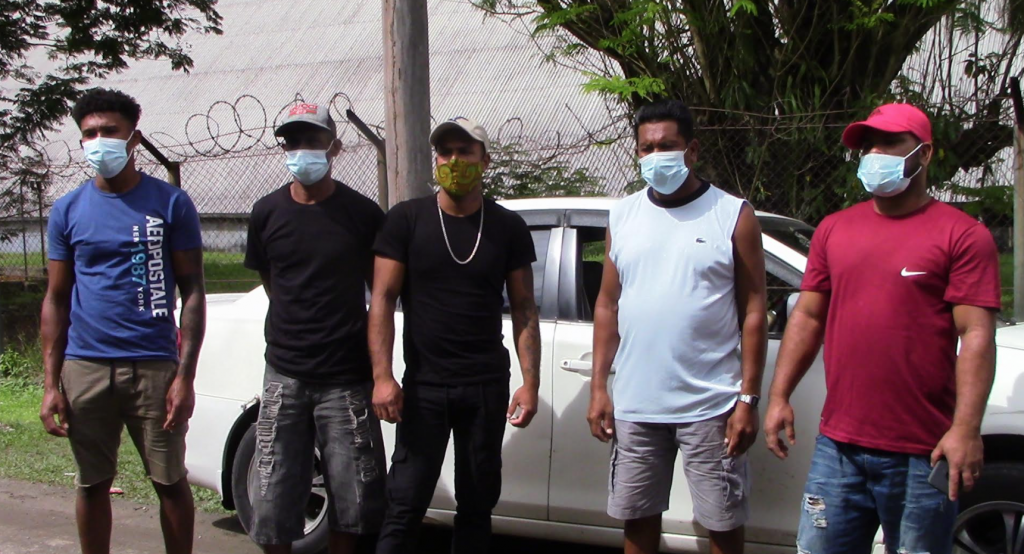 He said carrying out their operations is usually calm during the day, but there is a fear that comes over them at night as that is when the Venezuelan Navy would carry out operations within Guyana's waters.
"Those men coming till in your waters, them men coming up far in the water…At night and by time day clean. Remember now is the time you are working now at fishing, that is our fishing hours. So, the men would usually turn off their lights, and wait till the fishing boat puts on their lights and they are sneaking up to you. So, when they sneak up on you, you can't go nowhere, you have to freeze there" Omadat added said.
Some of the other fishermen also recounted the ordeal and said many of their valuables were taken away by the Venezuelan Navy.
They believe that Guyana should work with its partners to ensure additional monitoring of the country's waters since the Venezuelans appear to be increasing the frequency of their patrols in Guyana's waters.
The 12 fishermen were released on the orders of the Venezuelan President as international pressure mounted against Caracas over the issue.
The fishermen were well within Guyana's exclusive economic zone when they were accosted by the Venezuelan Navy and taken to Venezuela.
Guyana has condemned Venezuela's continuing threats and tactics.