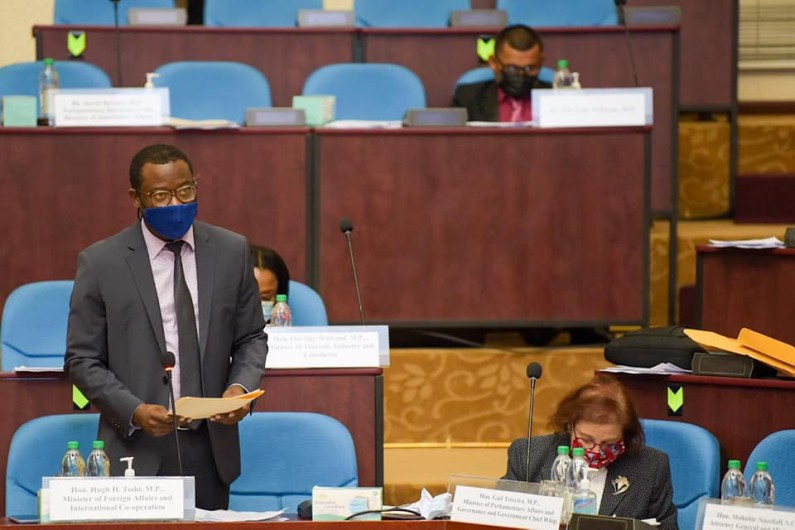 Guyana is turning to the international community for assistance in ensuring the safe return of the Guyanese crew and their vessels who remain detained in Venezuela.
Minister of Foreign Affairs, Hugh Todd, told the National Assembly this morning that Guyana remains concerned about the ongoing detention of the 12 Guyanese fishermen by the authorities in Venezuela.
He said "Guyana has strongly condemned the illegal detention of its citizens and the illegal seizure of their fishing vessels by the Venezuelan navy. As I speak, my Ministry continues to engage the International community to resolve this issue in the most peaceful and diplomatic manner".
Mr. Todd also told the National Assembly that he had discussions virtually with the Venezuelan Foreign Minister on the issue.
Venezuela has been insisting that the two fishing vessels were in its territorial waters, but the Guyana Government maintains that the vessels were within Guyana's Exclusive Economic Zone.
The Minister also told the National Assembly that there was increased activity by the Venezuelan Navy in Guyana's maritime space following the recent decree by the Venezuelan government laying claim to Guyana's maritime space.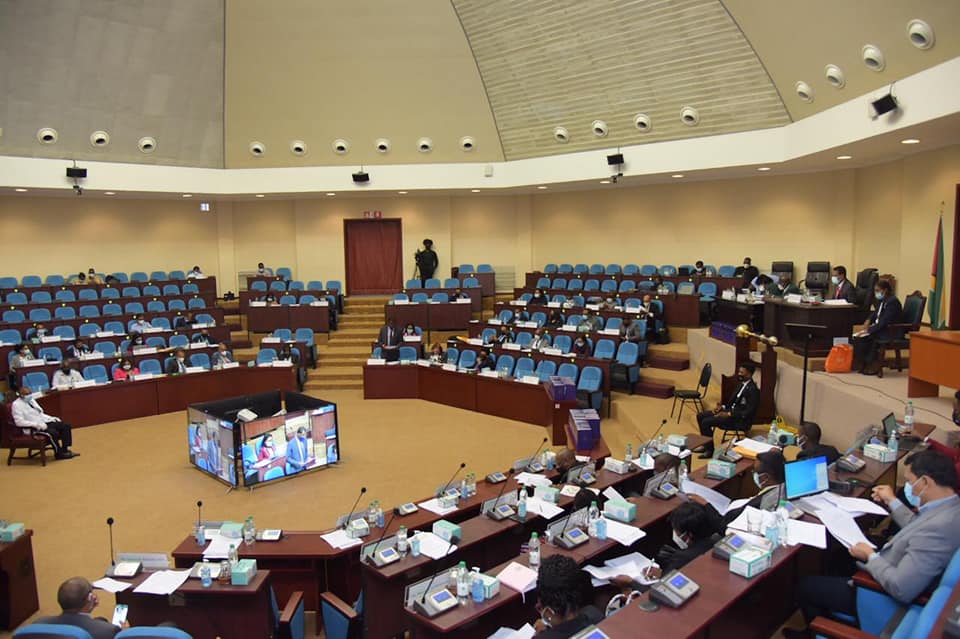 "Following the announcement of President Maduro's Decree of 7 January 2021, there was increased activity in Guyana's maritime space by Venezuelan Navy vessels and other Venezuelan State assets. Such illegal activity continues to undermine Guyana's development, by threatening Guyana's sovereign rights of its maritime space and hindering economic activity. Proving this threat is the unfortunate incident of 21 January 2021, when two Guyanese fishing vessels, namely, Lady Nayera and Sea Wolf, were intercepted by Venezuelan naval vessel, Commandante Hugo Chavez GC 24, off the coast of Waini Point (well within Guyana's territory). The crew and both vessels were illegally detained by the Venezuelan Government and are currently still in detention at Port Guiria."
The Foreign Affairs Minister noted the support that Guyana has been getting from the international community on the issue including an OAS resolution which demanded that Venezuela releases the Guyanese fishermen and their boats.
Despite the international backlash, Venezuela has still moved ahead with instituting charges against the Guyanese fishermen in their custody.