Guyana received 1500 doses of the AstraZenika vaccine from the Government of Barbados today.
100 of the doses will go to the CARICOM Secretariat for the vaccination of staffers while the other 1400 will go exclusively to frontline health workers.
President Irfaan Ali thanked the Barbadian Prime Minister this morning for sharing part of that country's first batch of vaccines with Guyana.
The vaccines arrived in Guyana this afternoon on a special flight and was handed over to health officials.
Guyana recently donated testing kits to Barbados as the country saw a sudden rise in new Coronavirus cases.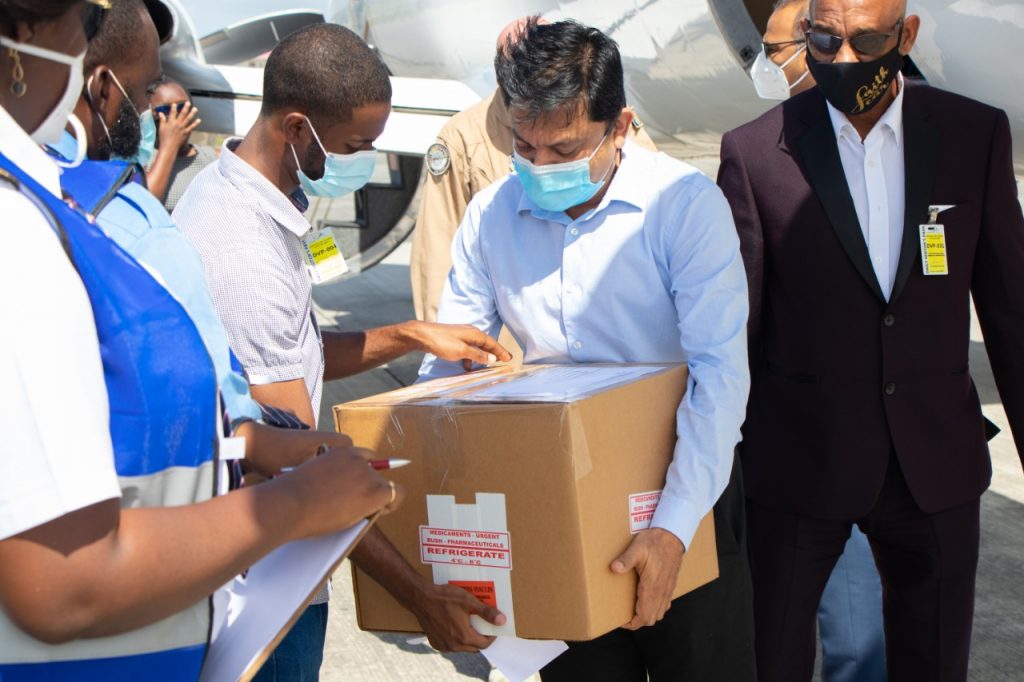 Barbados has received 100,000 doses of the vaccine from India and plans to roll out a national vaccination drive within days.
Guyana is expecting its main shipment of vaccines through the UN's COVAX initiative and through a CARICOM/African Union partnership.