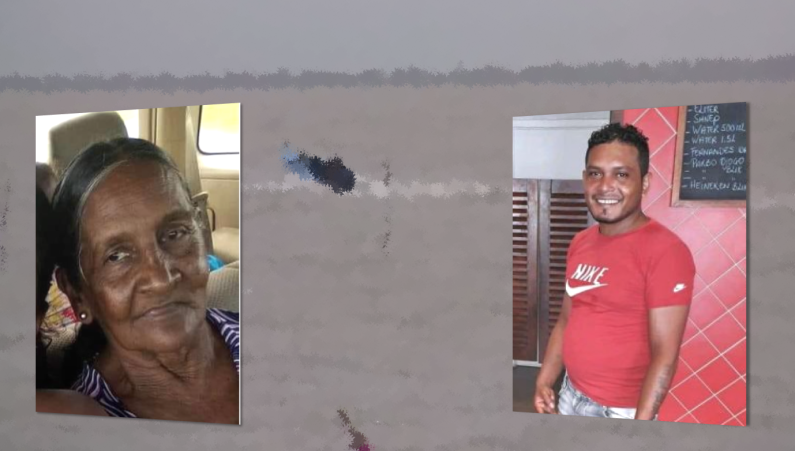 Chances of finding survivors of that backtrack crossing mishap have been dashed as the bodies of two of the missing persons have washed up ashore from the Corentyne river.
One other person is still missing.
Earlier today, the bodies of 77-year-old Baboni Harihar and 30-year-old Alwin Joseph were found. Investigators and family members continue to search for the body of the third victim, Sherida Hussain.
The three who used a backtrack speed boat to come across to Guyana from Suriname on Monday night were put off on a sand bank in the river at #63 beach.
The trio never made it to shore and it's unclear whether they drowned while attempting to make it to shore or whether a change of the tide was responsible for taking their lives.
One of the victims contacted relatives at around 7:30pm on Monday to tell them that she was traveling across from Suriname. The relative explained that in the area where they were put off, the water was waist-high.
Distraught family members are calling for a full investigation of the incident.
Local Police investigators have been trying to gather information on the boat and its captain that made the fatal drop-off.
The backtrack crossing of the Corentyne river between Guyana and Suriname is unregulated and has been used by citizens of both sides for several years.
Because it is unregulated, the speed boat operators from both Guyana and Suriname would traverse the waterways late at nights and in the early mornings to avoid the authorities.
The Guyana/Suriname ferry crossing has been closed since last March because of the coronavirus pandemic, forcing persons wanting to travel between the two countries to use the unregulated crossing.
The Ministry of Public Works in Guyana has extended sympathy to the family of the dead persons while reminding persons of the dangers associated with the use of the backtrack crossing.