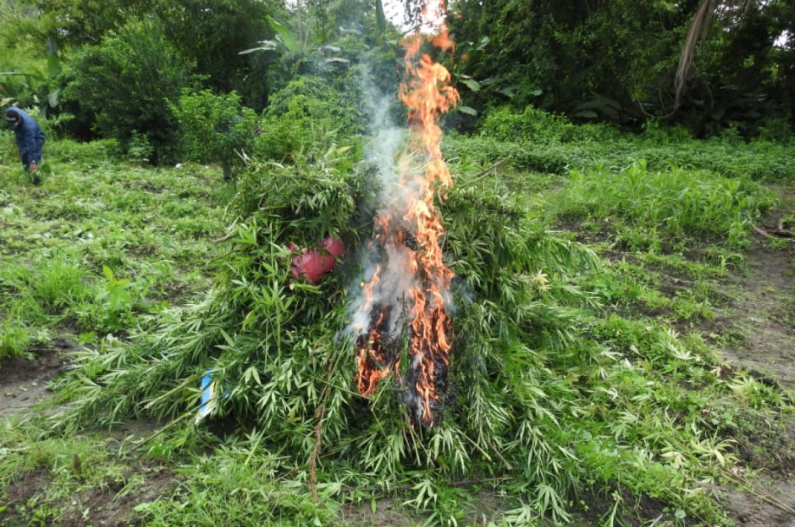 As the Guyana Police Force continues its efforts to weed out the drug trade in Guyana, more raids and destruction of marijuana farms are being done.
On Monday, a police narcotics eradication exercise was conducted at Bartica Village in the Berbice river.
The party of Policemen found a two and a half acre marijuana farm with thousands of marijuana plants. Over 11,000 plants were found and completely destroyed along with a camp that was located at the farm.
The Police Force said the destroyed marijuana would have carried a street value of more than $20 million. Many of the plants ranged in height from 2feet to 7 feet.
No arrest was made as no one was found at the location. The investigation into the latest marijuana bust is ongoing.