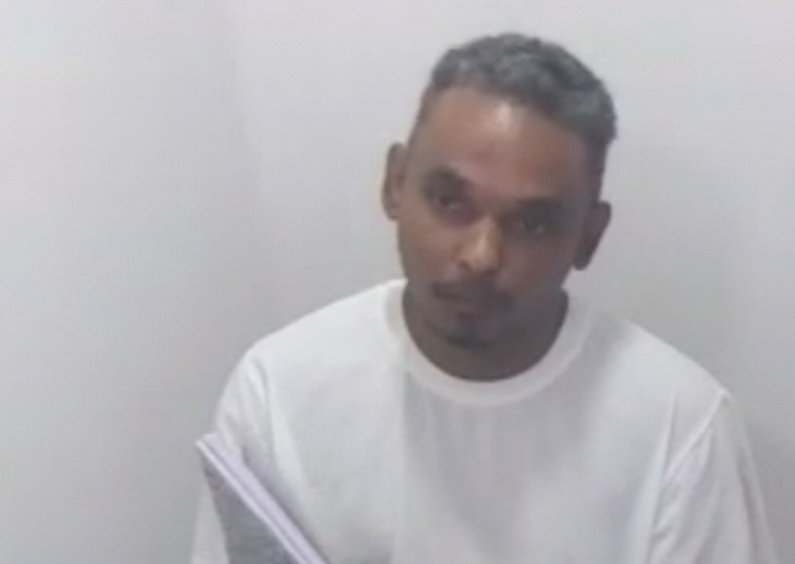 Taxi driver, Thurston Semple, who was recently found guilty of physically assaulting and raping a woman who was a sex worker, will be spending the next 15 years in jail for the crime.
High Court Judge Priya Beharry handed down the sentence today after the jury found the man guilty of all the charges related to the physical assault and sexual assault of the Venezuelan woman.
Semple was first charged in February 2021 when the sex worker filed a Police complaint about the brutal attack.
During the trial, the Judge and Jury heard that the man hired the woman for sexual services, he became abusive toward her as he demanded more for the money he spent.
The Court heard that as the woman was preparing to leave the man's house, he armed himself with a knife and raped her then assaulted her as she tried to prevent the traumatic act.
She was forced to escape from the man's wrath through a window of the house and he chased after her, caught up with her and further assaulted her.
A complaint was filed and the taxi driver was questioned and charged.
While a psychiatric evaluation of the man found that he suffered from an anti-social disorder, he was found to be of sound mind and someone capable of understanding the crime and the repercussions.
Semple appeared in Court today via video conference from the jailhouse.