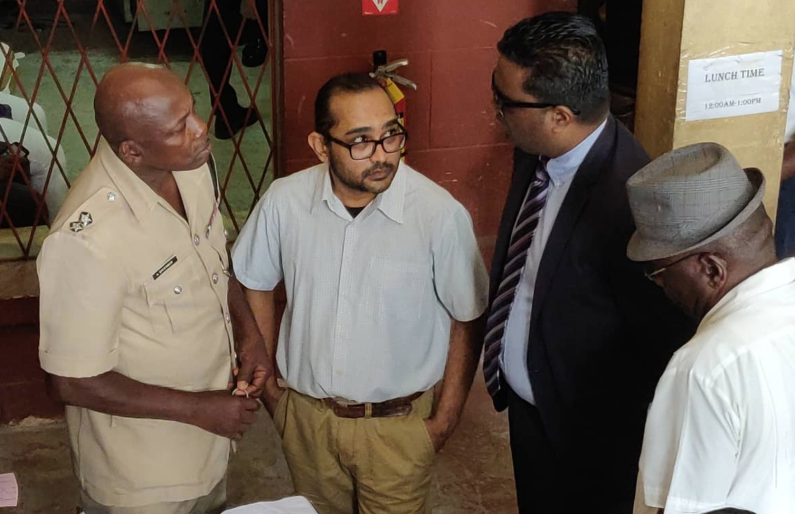 Almost a year after he was extradited from Canada to face a multi million dollar fraud charge, the former Accountant at the Guyana Rice Development Board, Peter Ramcharran, was this morning found guilty on one of the counts and was sentenced to three years in jail.
He is facing the other charges.
The three-year sentence was handed down today by the Chief Magistrate.
Ramcharran was slapped with 39 fraud charges last year following an investigation into a major fraud at the Guyana Rice Development Board.
The charges stemmed from incidents that occurred between 2011 and 2015, which included the misappropriation and conversion of funds.
He was in hiding out in Canada just after 2015 and Guyana sought and got his extradition to face the charges.
All of the fraud charges added up to $414 million and were related to funds that the GRDB would have gotten through the Petro Caribe rice deal.
With one of the cases wrapping up, which covered just over $140 Million, Ramcharran still has a number of cases remaining before different magistrates.