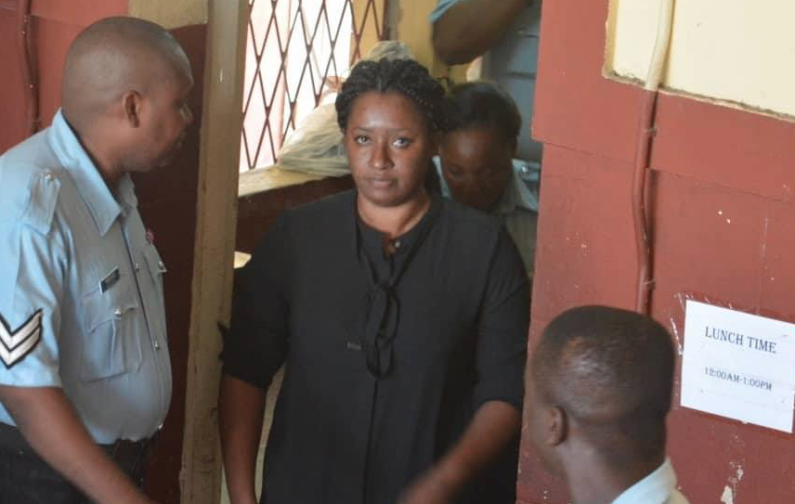 The cosmetologist who was busted at the Cheddi Jagan Airport with a packet of cocaine stashed in her vagina and cocaine pellets in her stomach appeared in Court today and was sentenced to three years in jail after pleading guilty to the cocaine trafficking charge.
37-year-old, Natasha Blair of Grove, East Bank Demerara, appeared before the Chief Magistrate, Ann McLennan and opted not to waste the Court's time.
Blair admitted that on the 2nd July, at the Cheddi Jagan International Airport(CJIA) she had 532 grams of cocaine in her possession for the purpose of trafficking.
She was held by ranks of the Customs Anti Narcotics Unit at the Airport while she was preparing to board a New York bound flight.
The woman was taken to a city hospital where she excreted several cocaine pellets and had package of the prohibited drug removed from her vagina.
In Court today, the woman who was traveling with her young baby, stood quietly dressed in black.
She was represented by Attorney Keoma Griffith who begged the Court to have mercy on the mother.
Mercy came in the form of the three year jail sentence and a fine of $1.1 Million.