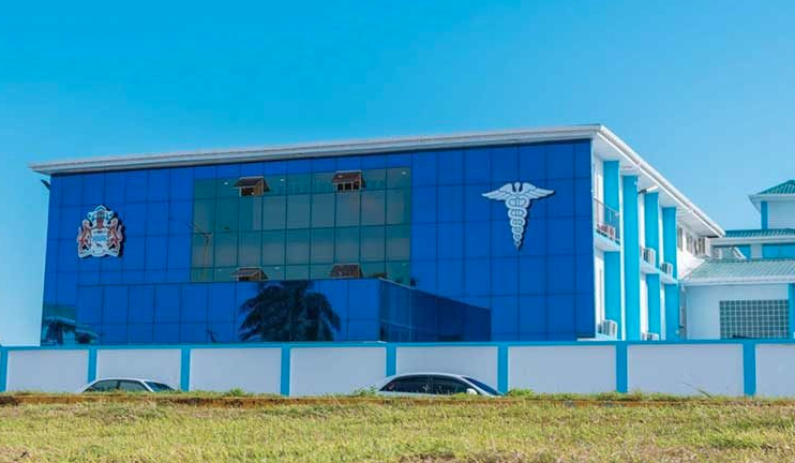 A 37-bed unit has been set up at the Infectious Disease Hospital to treat identified and suspected cases of Monkeypox even as the Ministry of Health works along with the Pan American Health Organisation (PAHO) to source vaccine and antiviral medication to treat infected persons, health officials announced at Duke Lodge on Friday.
At the time, they were speaking at a health forum designed to educate editors and journalists on Monkeypox, and the steps being taken by the Ministry of Health to boost its capacity to effectively combat the virus.
In late August, Guyana recorded its first two isolated cases of Monkey Pox in Region Four (Demerara-Mahaica), however, globally, there are approximately 51,000 cases of the virus of which 28,000 cases are in the Americas in countries such as the US (18,000), Canada, Peru and Brazil.
Monkeypox was declared a public health emergency by the World Health Organisation (WHO) on July 23, 2022.
In his address, Minister of Health, Dr Frank Anthony said the Health Ministry is working with PAHO to source the Monkeypox vaccine at a reasonable price, however, with there being a global shortage due to a high demand, he said it is not only expensive, but difficult to secure.
"These vaccines can be for both pre-exposure prophylaxis and post-exposure prophylaxis. So, we have been working with PAHO, and we have been assured by the end of this month that we will be able to get some of those vaccines into the country," Minister Anthony said.
He said already, a number of health specialists have been trained to test, detect and treat the virus.
"Here in Guyana, PAHO has helped us to build capacity…they arranged for our technical staff to go and have training by a PAHO specialised team in Jamaica and then they came back train [health personnel] in our country. So, we have the capability, we have trained people and we are able to make these diagnoses," Minister Anthony said.
Testing is available at the regional and national hospitals. Results are available within 24 hours.
Dr Shameeza Shaw, an Infectious Disease Specialist at the Georgetown Public Hospital, said with a core group of medical personnel already trained, the Health Ministry is also working to get antiviral medication to treat symptomatic cases such as persons with painful rashes or lesions in the event more cases are detected.
"There is no specific treatment to prevent or stop the Monkey Pox at that point but there are antiviral medications that are used. We do not have currently in country but I know the team is working very hard to procure those but it is not everyone that presents with Monkey Pox will get the antivirals, it is going to be that population that is expected to get severely ill," Dr Shaw explained.
Dr. Shaw said similarly, only high-risk persons such as healthcare workers will be vaccinated against the virus, clarifying that there will be no mass vaccination.
Meanwhile, in the event of an increase in cases, the Health Ministry has established a special unit at the Infectious Disease Hospital to treat identified and suspected cases of Monkey Pox, the Doctor in Charge, Dr Tracey Bovell disclosed.
"Initially, the Infectious Disease Hospital was only housing COVID-19 patients but now we care catering to patients with varying other illnesses like tuberculosis and even negative patients but we have now created a 37-bed area that will be able to cater to Monkey Pox and Monkey Pox only. This will cater to not only the confirmed cases but also the suspected cases," Dr Bovell said.
She said should there by a rapid increase, the hospital has available another area that can accommodate another 22 patients. A hotline has also been established for persons to report suspected cases.
The transmission for monkeypox is through close contact with an infected person. Once infected, the incubation period can last from 7 to 21 days. Prior to the appearance of lesions, infected persons can experience symptoms like myalgia, swollen lymph nodes, swelling in the neck and headaches.