Promising a better future for indigenous citizens and their communities, President Irfaan Ali last evening said there will be greater inclusion for the country's indigenous people in the country's development.
Delivering the feature address at a celebration of the start of Amerindian Heritage month the President said the ground work has already been laid for indigenous prosperity.
He explained that all Guyanese, regardless of how they look or where are from are entitled to the same treatment and opportunities.
"Tonight, I reassure every member of our indigenous community, that we stand strongly with you in ensuring that our development path, in ensuring that creating the pathway to prosperity will include you—every one of you, every single family, every single region in our indigenous community," the President said.
The President admitted that there is a developmental gap between the hinterland and coastland; he assured however that his government will close that gap.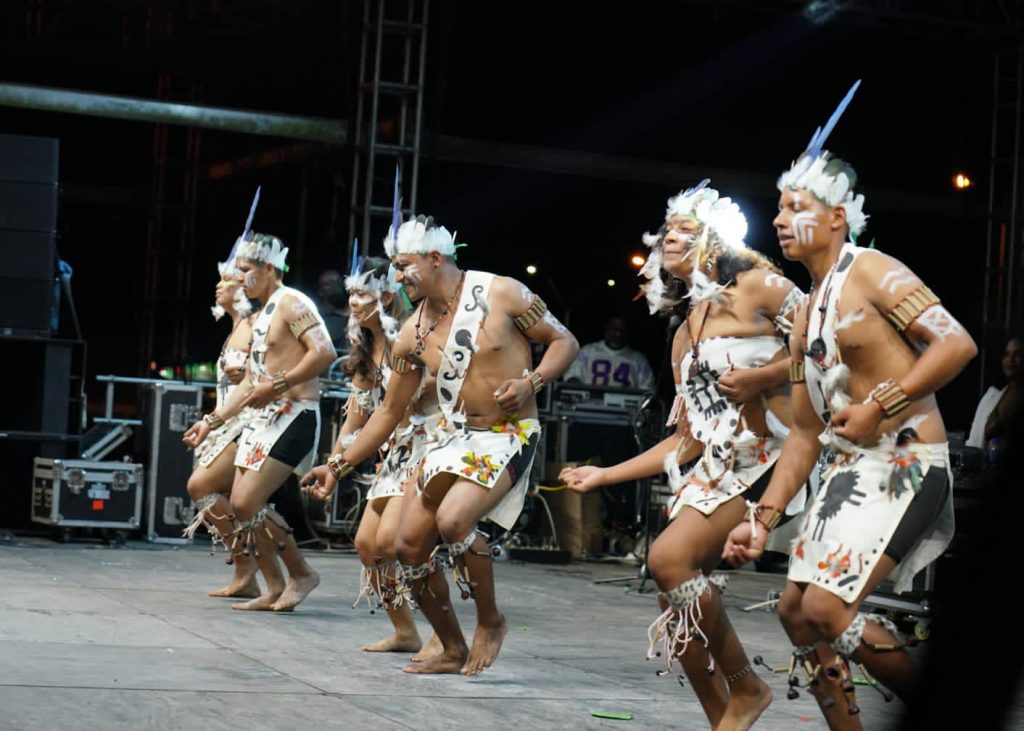 "We will make the investment, we will give you the bandwidth to give you online education, and I am saying this—every single Amerindian, with the qualification that wants to trained as a nurse, teacher, dental technician and as a medical worker, we are committing that we as a government will train every single one of you, we will provide the opportunity, we will provide the money, we will provide the environment and we will give you that opportunity," the President noted.
Mr. Ali said the government is working to secure the rights of indigenous peoples as well as to expand their freedom. He said the government will also ensure home ownership for indigenous residents, by providing part funding and promised to work with banks to ensure low interest rates.
"I am not in the business of talking the talk, we are in the business of moving with you, we are not speaking from above you we are not speaking beneath you, we are speaking with you side by side," the President said. This year's Amerindian Heritage month is being