President David Granger has reiterated his Government's commitment to Guyana's indigenous people  to eliminate all aspects of inequality between citizens of Guyana.
In his address at the launching of Indigenous Heritage Month, President Granger noted that it is his Government's prime concern to focus on the elimination of inequality by placing it as a top priority in his plan of action while in power.
Mr. Granger went on to state that he believes inequality can be stamped out by ensuring Amerindians get greater opportunities.
This could be done through several areas including the promotion of land rights, employment, economic enterprise, education, health and infrastructure.
"The Plan of Action has guided government's actions to empower the indigenous peoples through education, employment, economic enterprises, energy, infrastructure, land rights, poverty-reduction, public services and cultural development. Education is the surest and swiftest way to reduce inequality. The government, therefore, is taking steps to improve hinterland educational access, attendance and attainment.  Access to hinterland education is evidenced in the construction, extension, repairs and renovation to schools and dormitories at Assakata, Bartica, Bina Hill, Itabac, Kato, Kaibarupai, Kamarang, Kamwatta, Katoka, Nappi, Port Kaituma, Santa Rosa, Waramadong and Warapoka," he noted.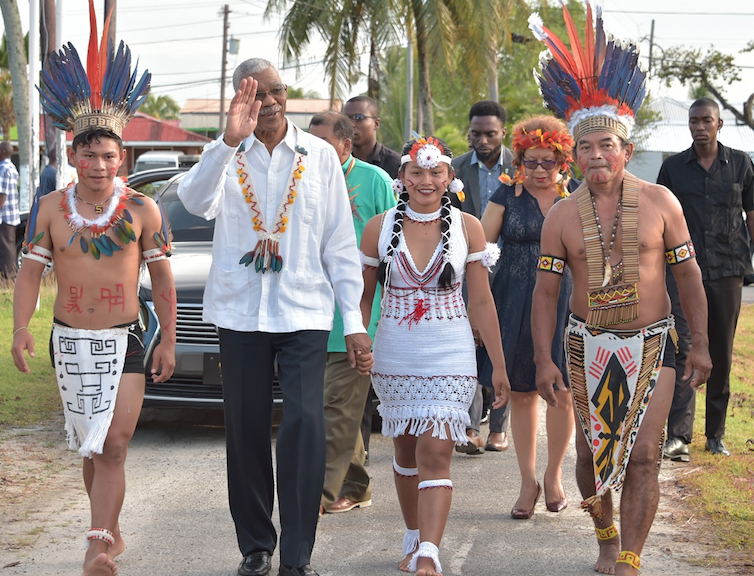 Additionally, he said, villages close to the borders between Guyana and Venezuela would be deemed of great importance to Government, since fleeing Venezuelans have been coming to Guyana to find assistance.
Indigenous Heritage month was officially launched under the theme 'Proud of our Indigenous identity – celebrating in unity'.
The celebration of Amerindians, which would have started some 61 years ago, will see various activities from Sports to various Art and Cultural Events happening around Guyana during the entire month of September.