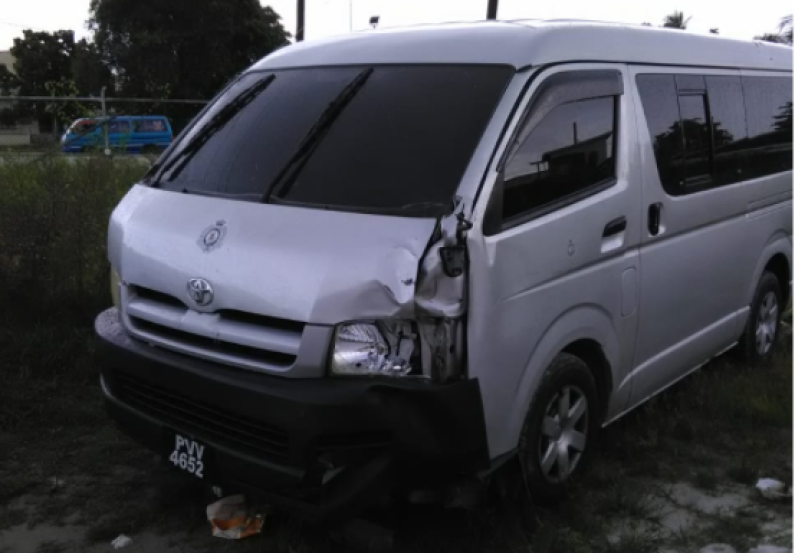 A Police Constable who failed a breathalyzer test after being involved in a fatal accident while driving the Police Force's vehicle, has been placed under close arrest.
The accident occurred around 11:40 on Saturday night on Mandela Avenue, resulting in the death of 23-year-old, East Ruimveldt resident, Akemo Anthony, who was riding his small motorcycle at the time.
According to a Police statement, the Police Constable was driving a minibus belonging to the Force east along the northern carriageway of Mandela Avenue, when according to the Police, the motorcyclist, who was proceeding in the opposite direction, suddenly turned north into the path of the minibus in an attempt to cross into Back Circle Street.
"But because of the short distance, the bus collided with the motorcycle", the statement said. The Police Force's vehicle has heavy black tint on the front windscreen as well as to all of its windows.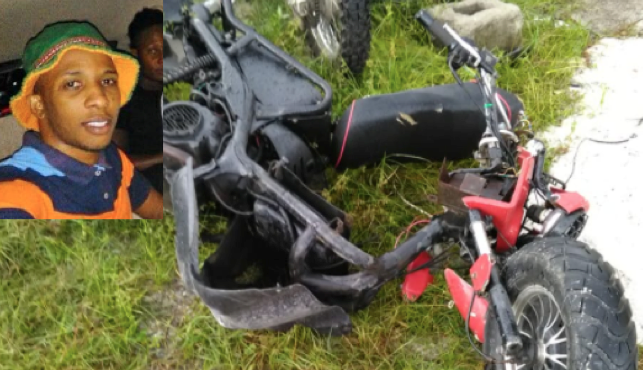 The impact resulted in the cyclist falling onto the roadway. He sustained injuries about his body and was rushed to the Georgetown Hospital in an unconscious state.
He succumbed to his injuries while receiving medical attention.
The body is presently at the hospital's mortuary awaiting a post mortem examination.
The Policeman is likely to face charges in the new week.