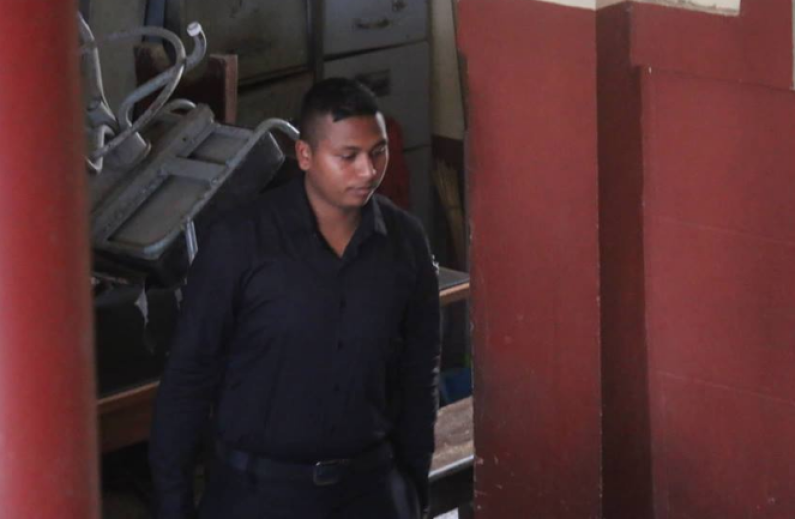 The Police Constable, who was in the driver's seat when he slammed into a motorcyclist was today charged with driving under the influence of alcohol, as the investigations continue into the matter and other possible charges related to the death of the motorcyclist.
23-year-old Police Constable, Ryan Persaud appeared in Court today to face the drunk driving charge. He was granted bail in the sum of $25,000.
Dressed in all black, Persaud stood before the Magistrate and entered a plea of not guilty to the charge of driving under the influence of alcohol.
The charge stated that on the 1st September, on Mandela Avenue, Persaud drove mini-bus PVV 4652 while the alcohol blood level was over the limit.
Before bail was granted, his Attorney explained to the Court that the Policeman is the sole breadwinner in his family.
There was no objection to bail and the bail amount was set at $25,000. The Prosecutor however told the Court that the Policeman is currently part of an investigation into causing the death of the same motorcyclist, who was hit down in the accident.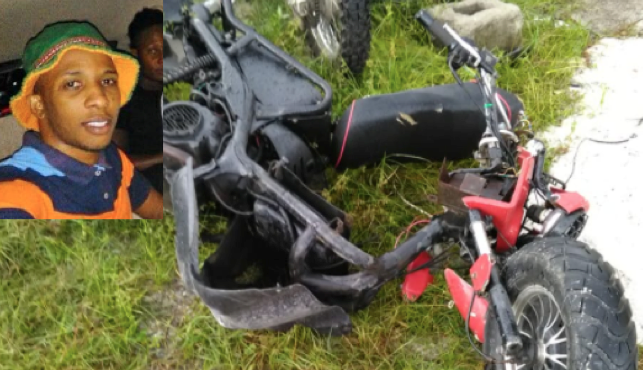 The incident occurred just after 12 on Saturday night.  The Policeman was driving the heavily tinted Police mini-bus when he slammed into the motorcyclist, who he claimed made a sudden turn in front of him.
The motorcyclist fell to the ground and sustained several injuries.  He was pronounced dead after being rushed to a hospital.
A breathalyzer test conducted on the Police Constable found that he was over the alcohol limit. The probe continues.