Guyana's suicide rate remains a very troubling one with 511 Guyanese committing suicide over the past five years.
That figure was released by Commissioner of Police, Seelall Persaud, who also reported that 2015 saw the lowest number of suicide cases in the past five years.
Eighty-nine Guyanese ended their own lives in 2015.
In 2014, ninety-seven persons committed suicide locally, while one hundred and twenty-eight persons took their own lives during 2013.
There were ninety-five cases of suicides in 2012 and one hundred and two persons took their own lives in 2011.
Speaking at his end of year press conference last Wednesday, the Police Commissioner also explained that the National Suicide Helpline has assisted greatly in tackling the problem.
The helpline is a 24-hour hotline. Counselors are readily available to speak to persons contemplating suicide or going through depression.
Back in September, the government unveiled a five-year Suicide Prevention Plan (2015 – 2020).
A recent report conducted by the Pan American Health Organization/World Health Organisation found suicide to be one of the leading causes of death in Guyana.
According to the report, more men are taking their own lives than women in Guyana and the most suicide cases occur in Region #2 followed by Regions #6, 3 and 4 respectively.
While Guyanese account for .001% of the world population it contributes .003% to the global suicide rate which is three times its fair share, according to the report.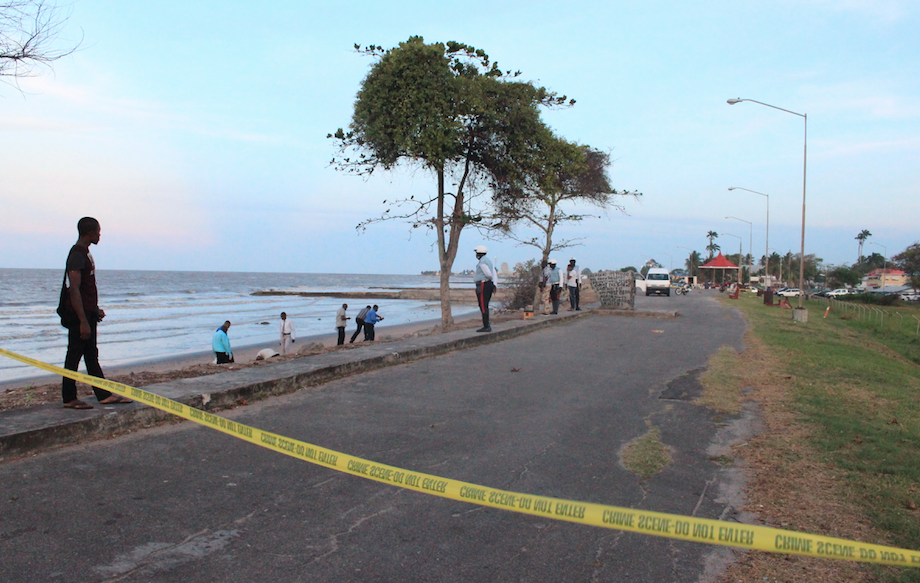 Guyana's Minister of Public Health, Dr. George Norton said suicide prevention should be everybody's business in Guyana since it affects the entire nation and many families. He has called for all stakeholders to become involved in awareness actions.
In November, President David Granger committed more resources from his government to get to the root cause of suicide in Guyana in an effort to effectively tackle the problem. He said "happy persons don't kill themselves", and therefore there must be a national undertaking to figure out the causes.
"The idea is to get at the cause before outcome and effects… Guyana has one of the highest suicide rates in the hemisphere and it is a public health issue", the President said.
SUICIDE PREVENTION HOTLINE: Call (+592) 223-0001, 223-0009, 600-7896, 623-4444 to speak to a Counselor