The Guyana Defence Force continues to see an increase in the number of persons joining the military. During the year 2015, the GDF added over 500 new soldiers to its ranks through its basic recruit courses.  That figure was similar to the 2014.
Chief of Staff, Brigadier Mark Phillips, said there are several factors which may be making the GDF more appealing to persons to start a career.
Brigadier Phillips explained that there is an authorized strength for the Guyana Defence Force and the recent recruitment drives have brought the GDF just in line with that strength.
He noted that over the past two years, many of the concerns of soldiers have been addressed and there continues to be move to address the others.
The GDF has seen a decrease in the number of soldiers opting to leave the Force.
"On the retention side, we have identified a number of quality of life issues, including improving life on bases and looking at salaries and allowances for the soldiers and I think those investments over the last two years have started to bear fruit and we are seeing a reduction in the number of soldiers who are leaving", Brigadier Philips.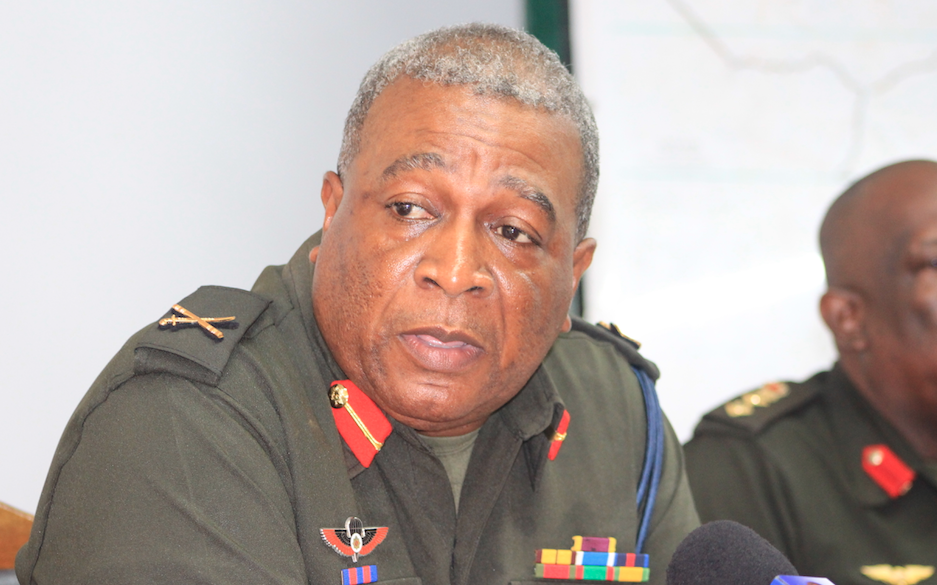 For the year 2015, fifty-five members of the Guyana Defence Force went Absent Without Leave (AWOL) . That figure represents a decline when compared to previous years and the GDF Chief of Staff indicated that a number of the AWOL soldiers are now making efforts to rejoin the military.
The Guyana Defence Force celebrated its 50th Anniversary in 2015 and will be playing a key role as the nation celebrates its 50th Independence Anniversary this year.
The Chief of Staff said that the Defence Force remains very relevant to Guyana and will continue to perform its duties, especially in the area of border protection.
He has announced that moves are being made to strengthen the GDF's air and maritime resources to ensure better monitoring of interior regions, the border communities and Guyana's Exclusive Economic Zone.