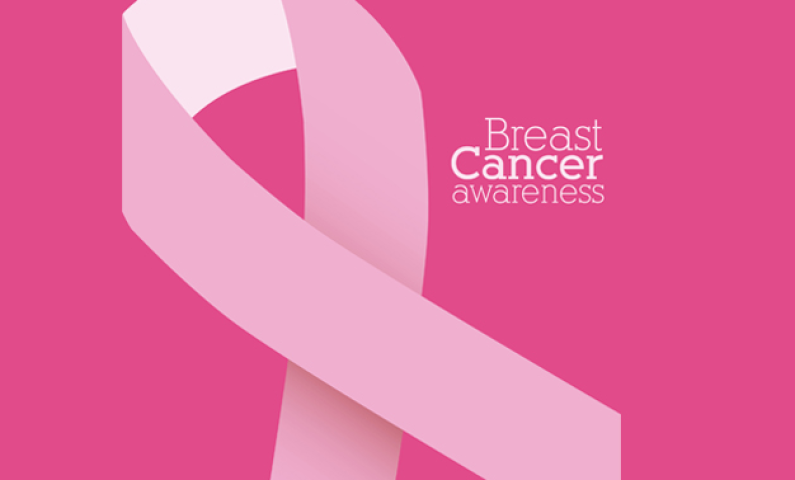 The Guyana Cancer Institute has reported that Guyana has seen more than 300 new cases of breast cancer in the past six years and the growing numbers are worrying for local health professionals.
Outreach Director at the Cancer Institute, Dr. Seyed Ghazi, told a recent Breast Cancer Awareness forum that in 2010 there were only 15 new cases of the ailment, but the number climbed to 22 in 2011, increased to 23 in 2013 and jumped alarmingly to 76 and 77 in 2014 and 2015 respectively.
However, the number dipped to 41 in 2015. But there has been an average of six new cases each month for this year, according to figures provided by Dr Ghazi.
So far there have been 60 new cases recorded at the institute for 2016.
Increased outreach activities by the Cancer Institute has led to more cases being uncovered, especially in remote parts of the country.
In addition, there is also greater awareness and education which has contributed to the detection of 314 new cases of breasts cancer here in the six-year period Ghazi's told the Breast Cancer Sensitization Seminar hosted by the Ministry of Social Protection in collaboration with the Organization for Social and Health Advancement in Guyana (OSHAG), the Cancer Society, and the Cancer Institute.
"We have declared a war on cancer in Guyana. In addition to the burden of the disease, victims and their families face enormous psychological effects and that is where organizations like the Cancer Society is helpful to give support to them," he said, adding that awareness and education should be prioritised all year round and not just during October, Breast Cancer Awareness Month.
During the sensitisation seminar, visiting specialist, Dr. Theophilus Lewis, Director of Surgery and the Cancer Care Centre at Kings County Hospital, New York, noted that in the United States, breast cancer is the number one cancer diagnosed among women and it is the number two cause of cancer related deaths among women.
He explained that men are also at risk for breast cancer but the possibility is higher for women, as one in eight women is at risk for breast cancer in their lifetime. Dr. Lewis, who has been visiting Guyana annually since 2002 as part of the OSHAG partnership, noted that the survival rates for persons with breast cancer have improved significantly, but stressed that early detection remains key to saving lives and breasts.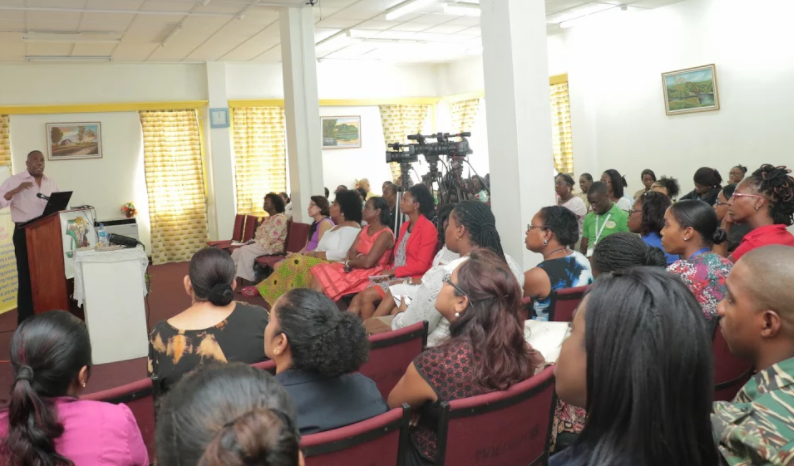 "We are still having too many patients coming to us at the late stages of breast cancer, especially stages three and four. We can do so much more for people if we detect breast cancer early. He explained that at stage one of breast cancer, 90 percent of the persons can go on to live longer than five years, while for stages two, three and four, the figures drops to 70, 50 and 15 percent respectively.
"Age and gender are the biggest risks factors," he said, noting that family history and genetics also contribute. The specialist noted that while there are cases of persons in their 20s and 30s, the chances of having breast cancer doubles after age 40. Hence, he urged women to get screened. "You can have self breast examinations at home. You can also have clinical exams, mammograms and sonograms because a large part of the problem is that the most common presentation of breast cancer is painless lumps and if these lumps are ignored, by the time the patient comes to us, they have advanced to a late stage."
He advised that women conduct self-examinations monthly, a week after their menstruation and for those women who have stopped having their mensturation, examinations should be done on their birthdays and on that date every month thereafter.
With advanced treatment in the field the goal now is to save rather than remove the breasts.
"The goal is breast conservation, but we need to detect the cancer early," Lewis said.
OSHAG conducts annual outreaches to Guyana at this time of the year and supports Guyanese women with breast cancer to access treatment and care.
The organisation was formed by a group of overseas-based Guyanese to help cancer patients here. Its President, Ms. Carol Bagot said Thursday that the organisation focuses on breast cancer while working here, but has collaborated with the Cancer Society through Survivor Mitzy Campbell and the Georgetown Hospital to start an oncology unit.