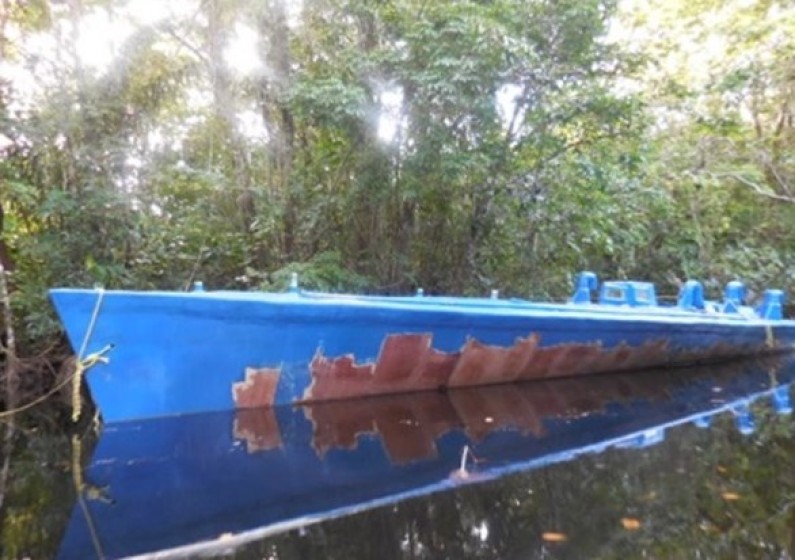 The US Drug Enforcement Agency is lending assistance to the Customs Anti Narcotics Unit as the probe continues into the discovery of a semi submarine vessel in Guyana's Waini river.
Law Enforcement sources have confirmed to News Source that assistance was sought from the DEA and that assistance is currently being provided. Local investigators  are tight-lipped on the nature and extent of the probe currently.
The DEA will officially have a Guyana office in place by early September.
It is believed that the submarine was made locally with foreign help and was being used to ferry drugs and other illegal items into and out of Guyana.
There have been no arrests in connection with the discovery. News Source understands that the investigators are working on several leads and are examining drug groups in neighbouring countries that may be linked to the drug boat. Local drug cartels are also being looked at.
Guyana has been repeatedly named in US Drug report as a drug transhipment point for cocaine from South America that would be destined for the American and European market. While the Customs Anti Narcotics Unit has been stepping up its crackdown on drug trafficking at the airport and seaports, it may not have adequate resources to effectively tackle the problem in many other parts of the country away from the Coastland.
Filed: 21st August, 2014